This juicy purple background is my favorite! These have earring back posts embedded in resin on the backside to creat fun earrings.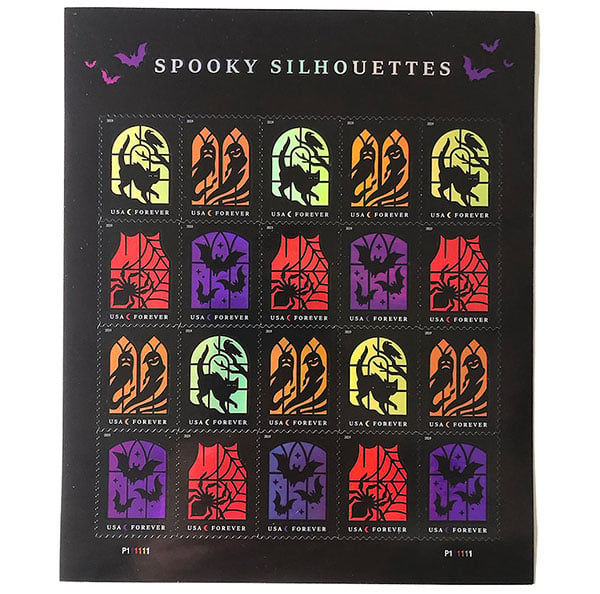 I picked up these Halloween stamps from USPS, and while they look flat in the photo, they are super holographic when they turn, so they're much more exciting in action especially in earrings that dangle and catch the light.
There are many amazing things you can create using postage stamps with Brilliant Resin. Stamps are printed on different paper qualities, some of which don't hold up as well in resin, so test before you start making.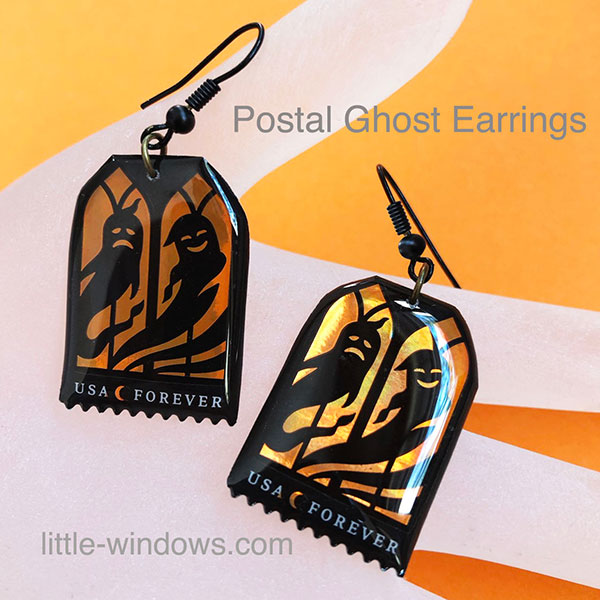 These are all very lightweight, and since they're domed with resin on both sides they're waterproof too!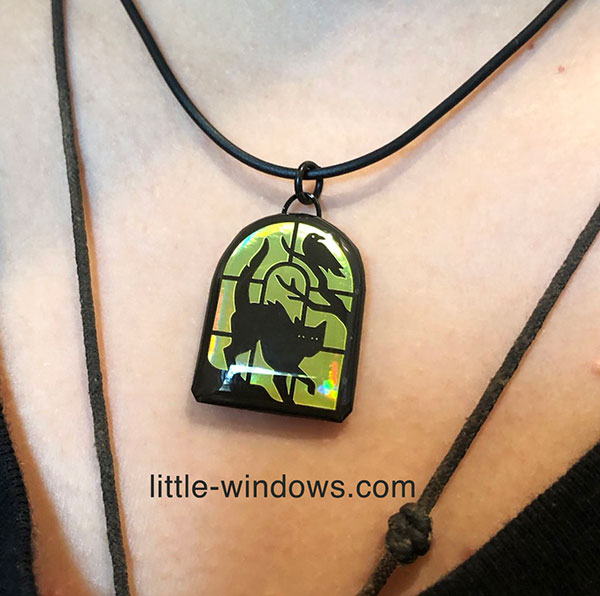 I'm still working on this bracelet, but you can see where it's going, I just need to remember to trim the edges a little bit - right now they could cut steak!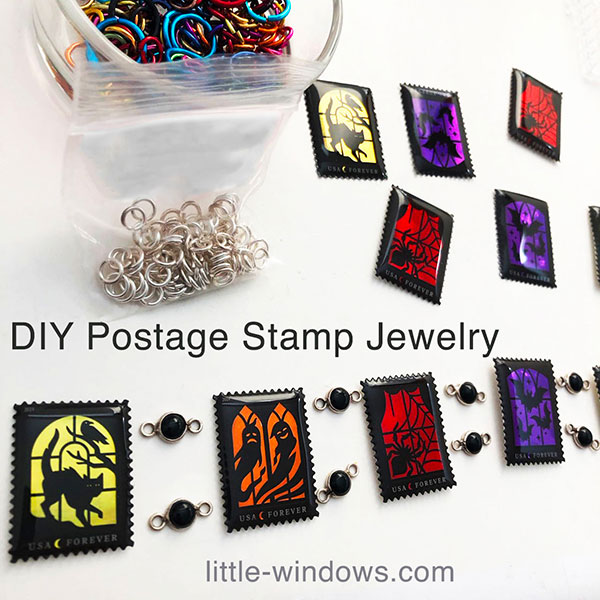 And here are some tiny earrings I made by cutting one postage stamp in half and trimming around the window design. I embedded twisted wire in resin on the back, and after it set up I bent it over a pen to create the earring loops.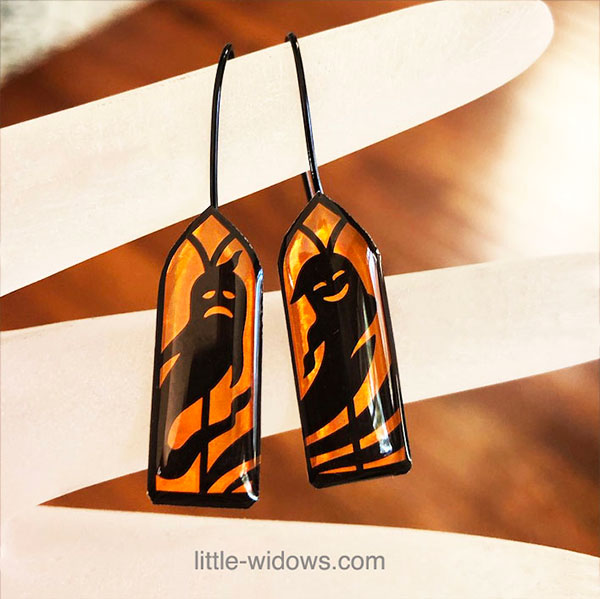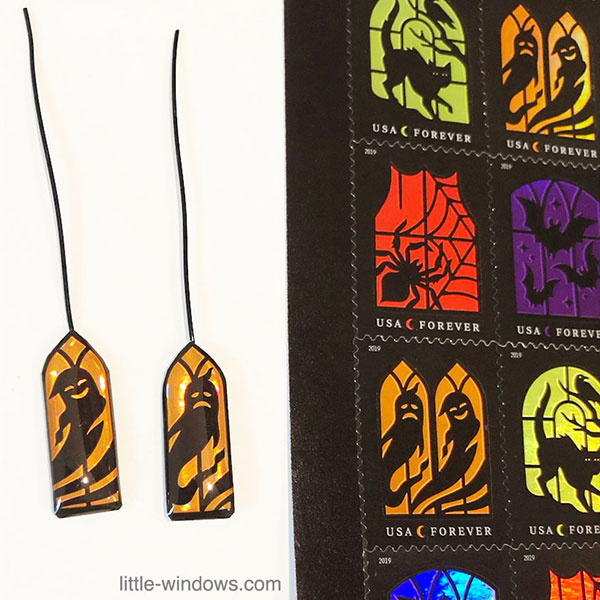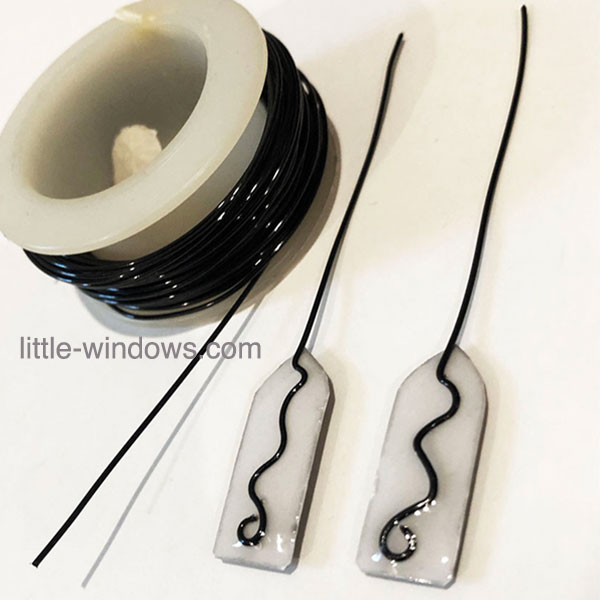 I had some extra stamps so I punched them out with my Small Squares Punch and resined the fronts. I might make buttons, magnets, or stickers out of these. They're super shiny and feel really good too.