You'll also need
The list above includes materials from all of the projects in this video. Depending on the projects you want to make, you may not need them all.
- Dried flowers, here are some sources
- A photo printer, or we offer ProPrinting of any file. Here's more info.
- Paper towels, scissors, timer
These 3-in-1 Heart Molds make gorgeous shiny castings. They are so versatile, and allow you to make a wide variety of resin jewelry and home decor projects. This high-quality silicone resin mold set includes 4 sizes, and with each size you can make solid shapes - thin or chunky - open heart shapes, and heart shaped dishes. Mix and match among the sizes to create unique nested resin pieces.
Pour as thin as 1/8" and as thick as 3/4". Pour all at once, or layer your resin for dimension and depth. These molds are super clear, so it's easy to check your progress between layers. In the example projects featured in this tutorial I've added alcohol inks (rainbow and metallic), black and white colorant, dried flowers, alphabet beads, photos printed on our Special Photo Paper for Resin, confetti, and sequins. If you like resin jewelry making, or any sort of resin crafting, I'm sure you'll find something to love in this tutorial!
These first photos show a mix of Solid Cast Hearts, and Open Hearts, to give you a sense of how they might work together.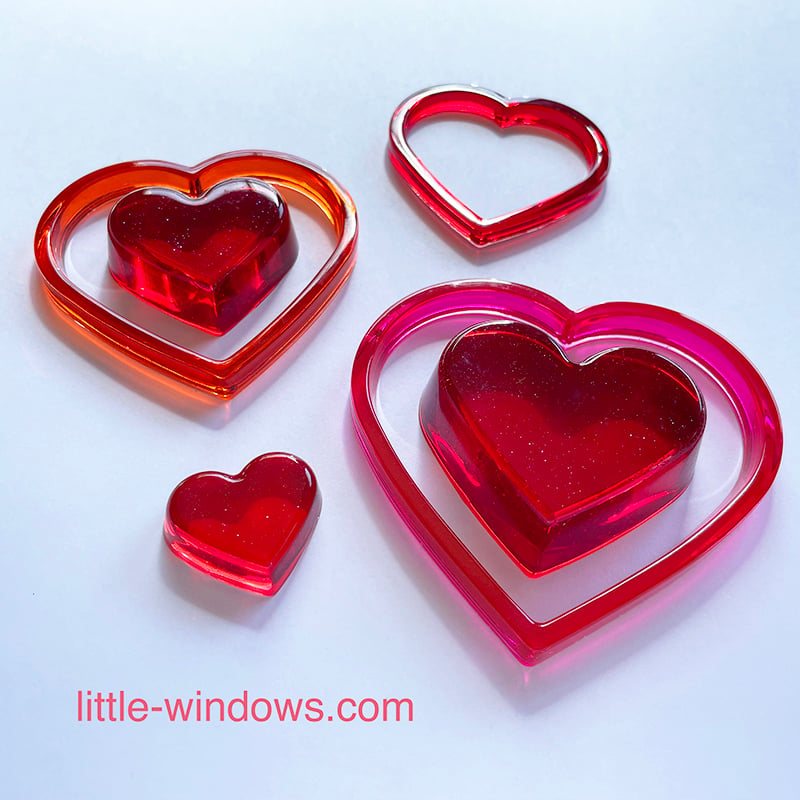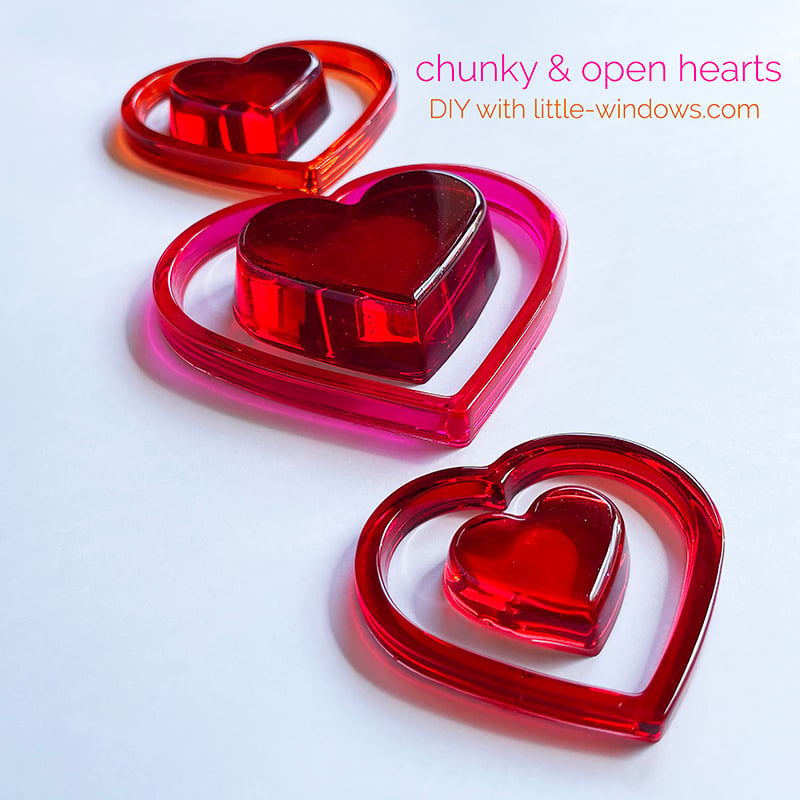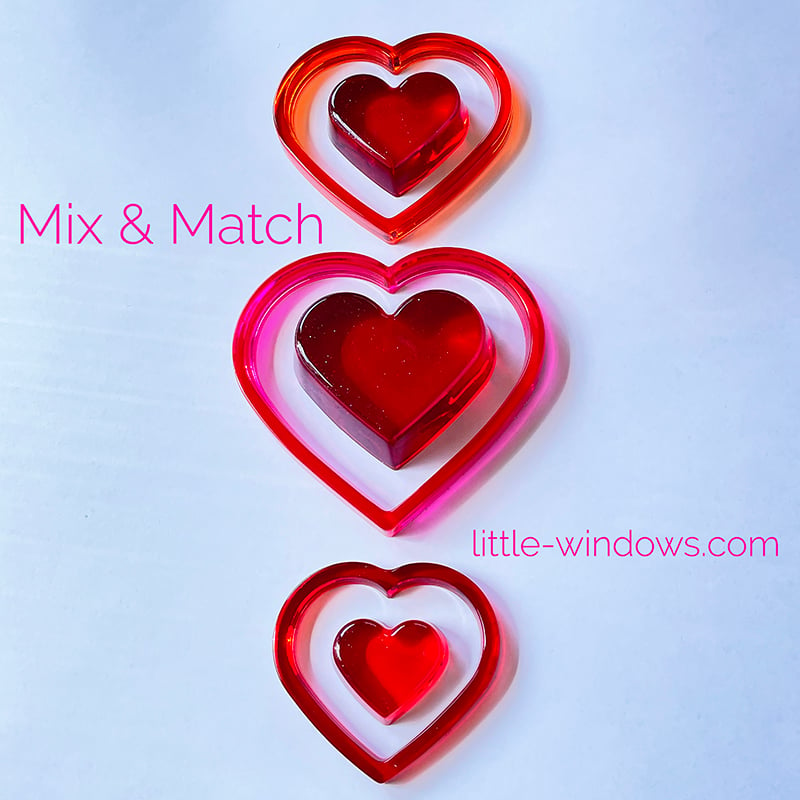 These are the Solid Cast Hearts I made in this tutorial: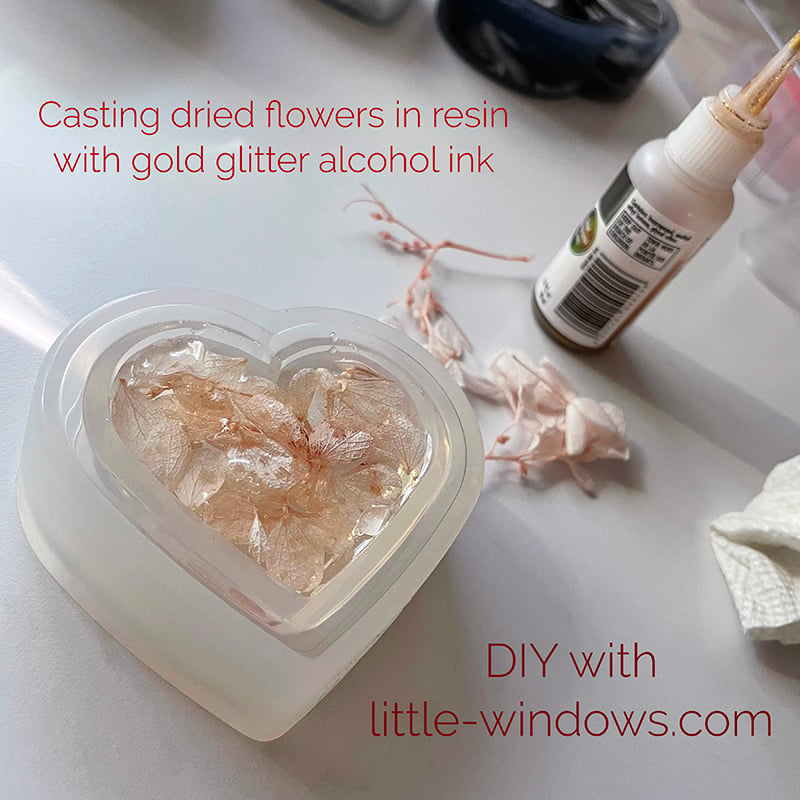 Beautiful dried hydrangea flowers were layered in resin with a bit of sparkly gold alcohol ink, over alphabet beads. I added a thin layer of resin with red alcohol ink and White Resin Colorant (so the red wasn't entirely transparent), to the back of this piece so the flowers would pop.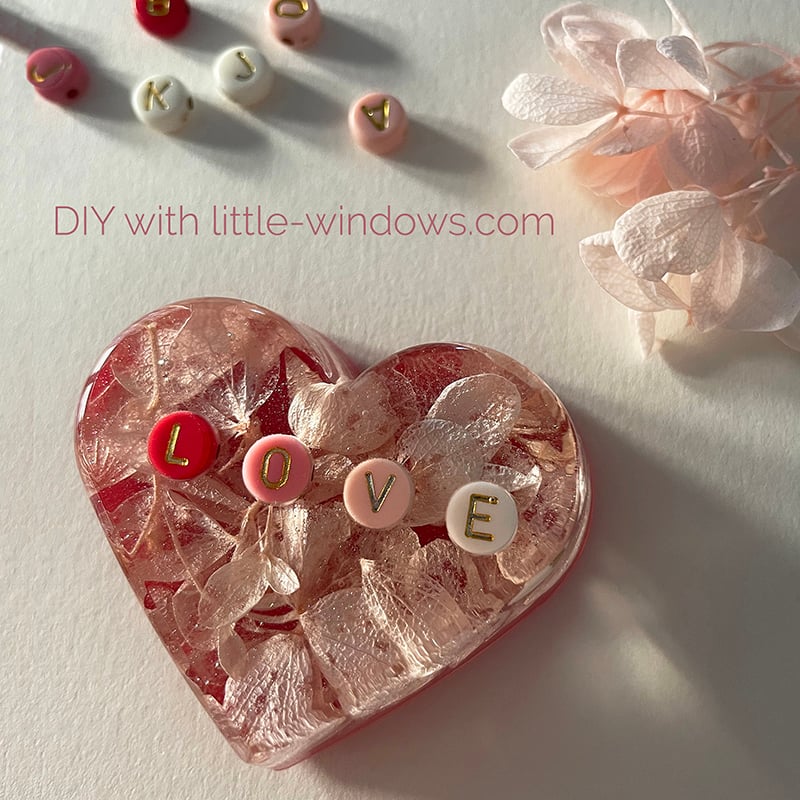 This next casting layered a silhouette photo over dried flowers, with a bit of Rainbow Sparkle glittery alcohol ink added to tie the colors together.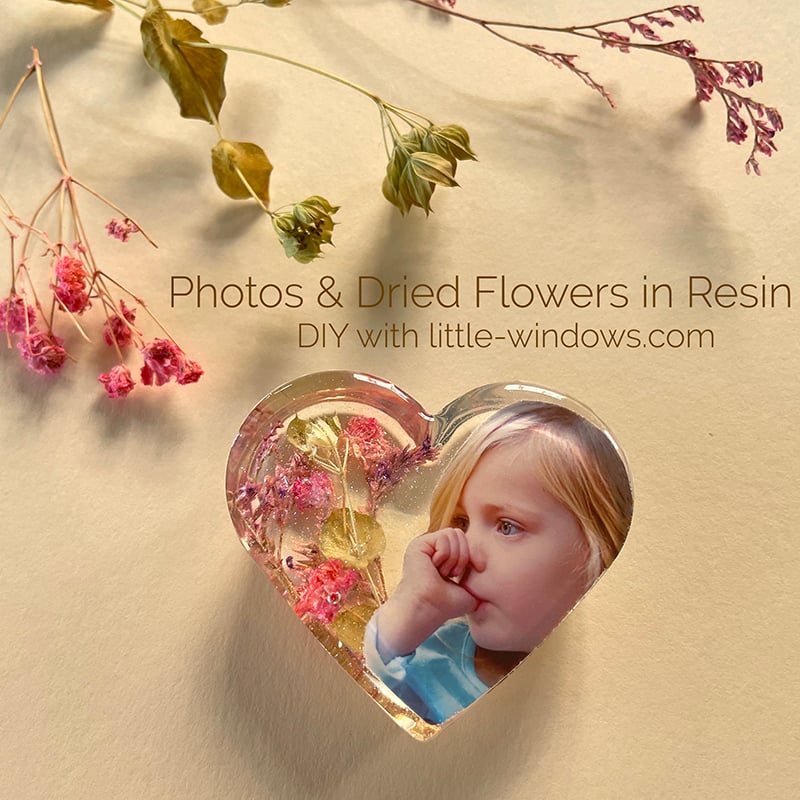 Big brotherly love!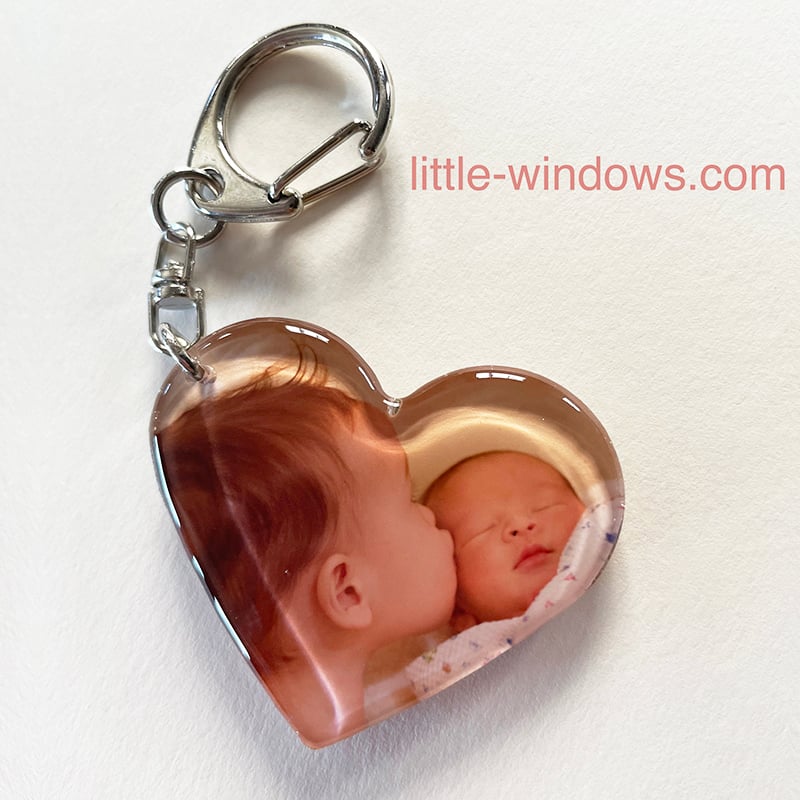 Added texture and dimension with the Ripple Effect!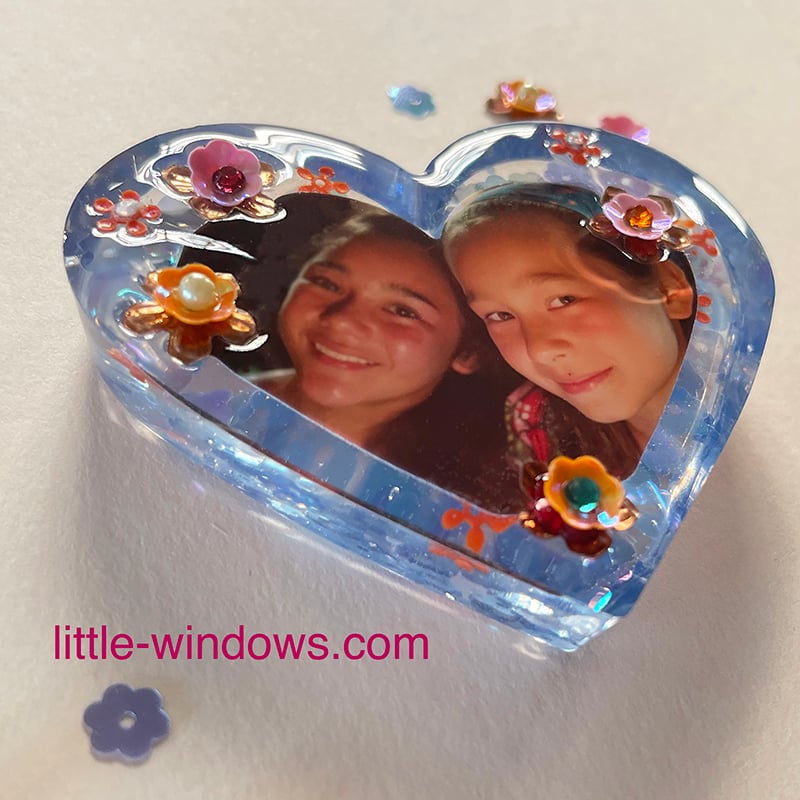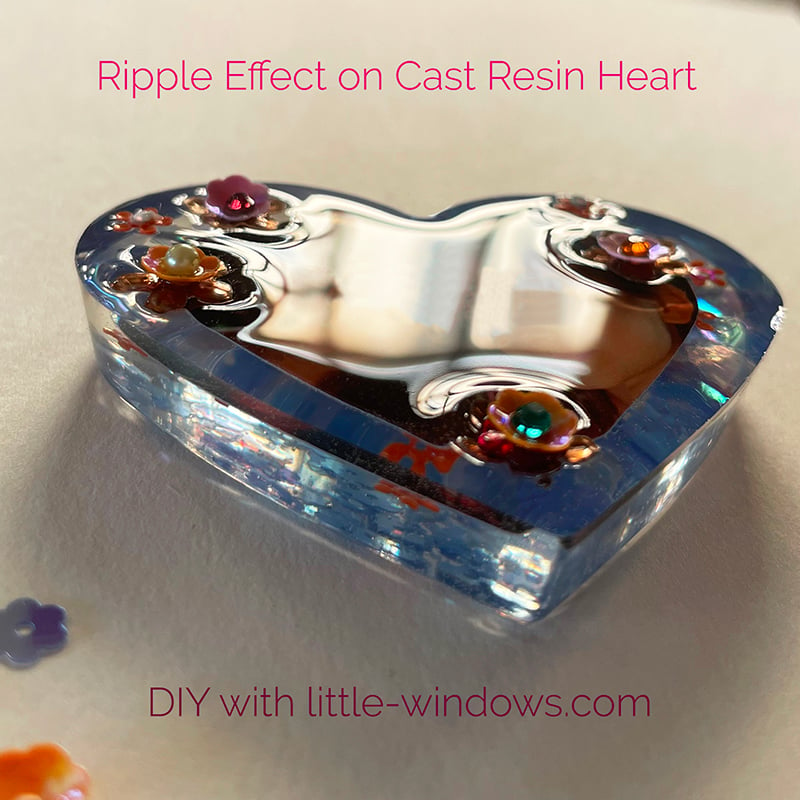 These are the Open Hearts I made in this tutorial: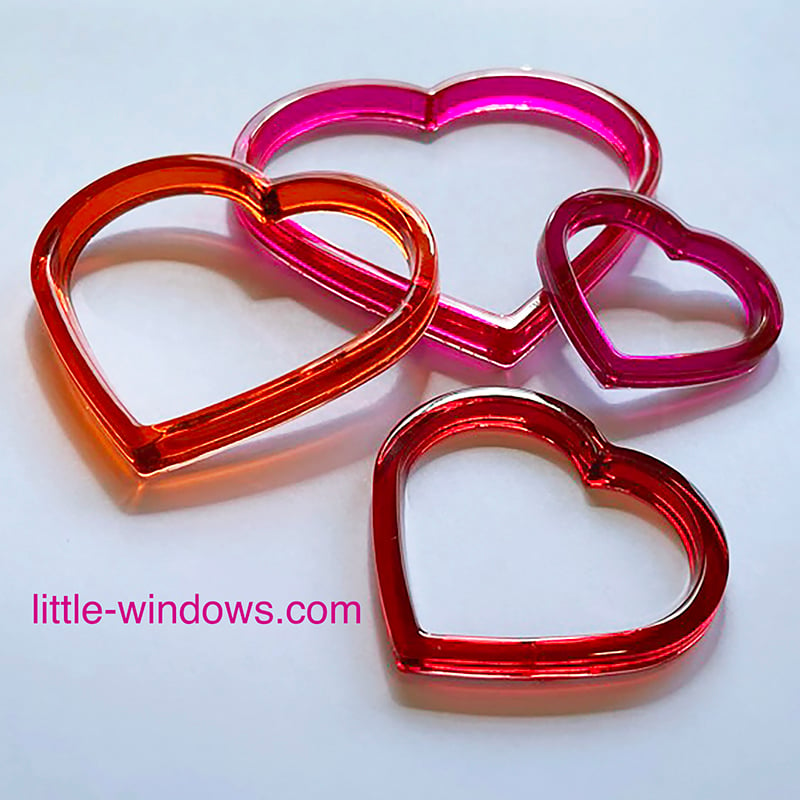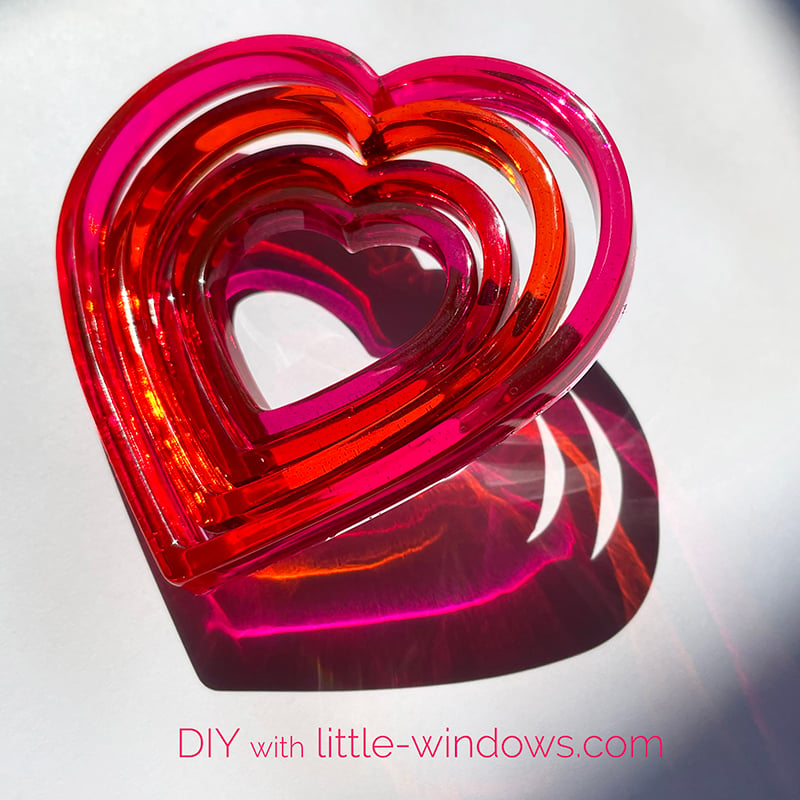 And these are the Heart Shaped Dishes I made in this tutorial: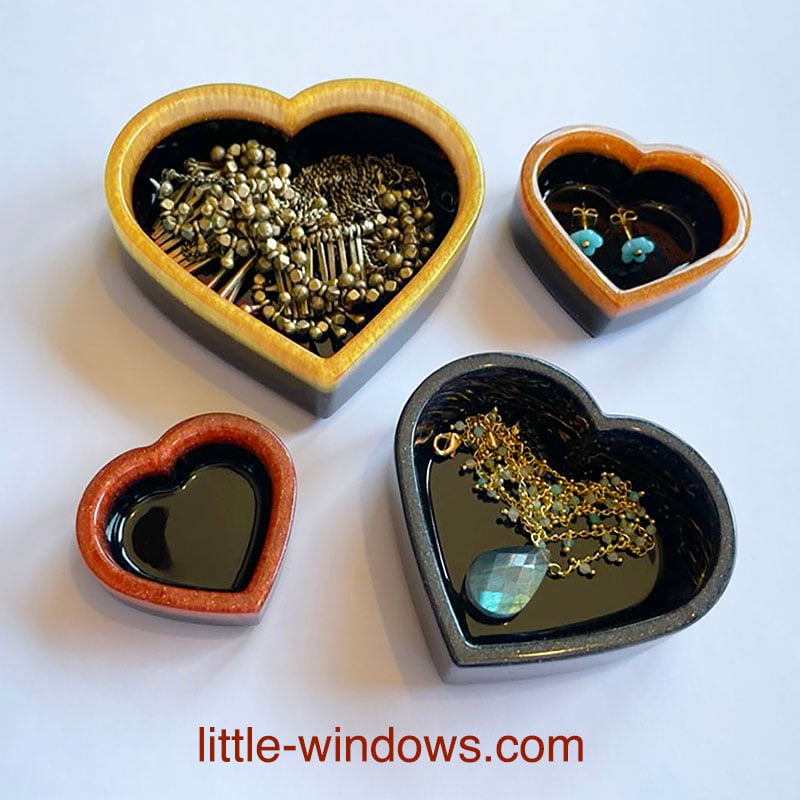 These solid cast hearts and the marbled open heart were made with leftovers from the projects above: