You'll also need
- Butterfly graphics to resize and print on your Clear Photo Film and Special Photo Paper for Resin (see FREE guide below for resizing your photos using MS Word or GoogleDocs)
- Injket printer
- Sharp scissors
- Paper towels
- Any jewelry findings you'd like to use
Please save, share, and follow us:
Use the Doming Technique and our Clear Photo Film to make pieces that look like they're about to take flight! These beauties can be turned into necklaces, earrings, pins, magnets or ornaments, and other eye-catching gifts.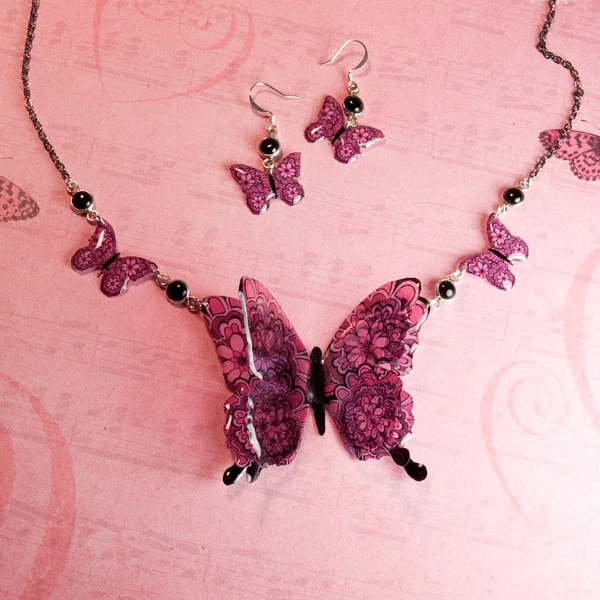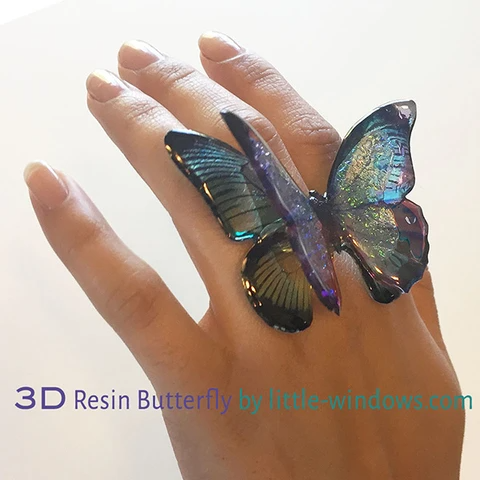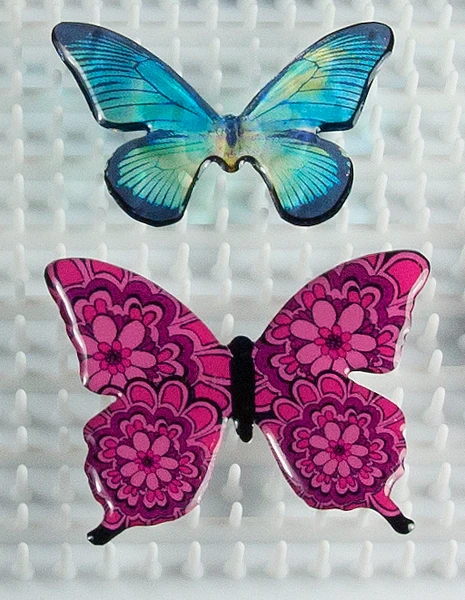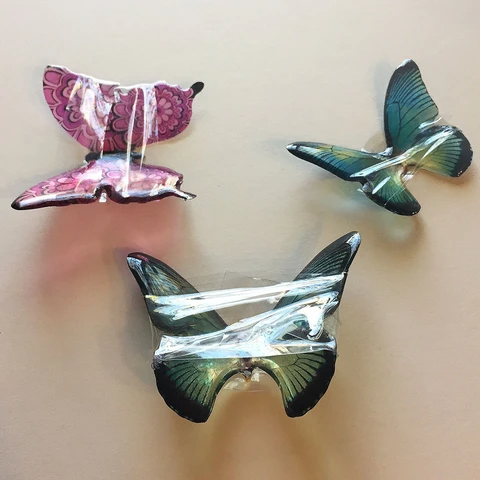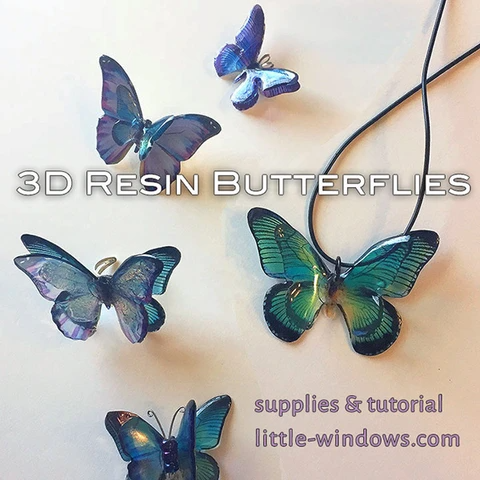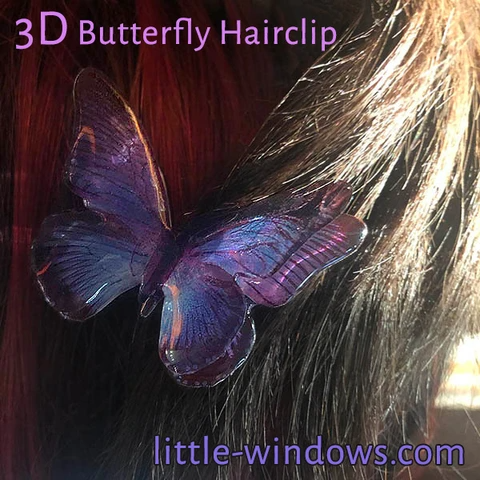 And just feast your eyes on these creations by our
Amazing Makers:
This inspiring piece was created by artist Lynn Dodge as a memorial for those killed in the Montecito mud slide, made with debris from that tragic event. See below for a note from this fine artist, I think she's an angel.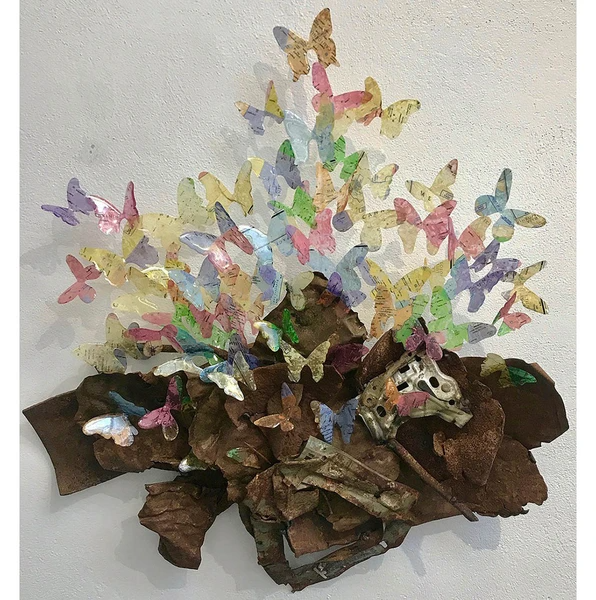 "Hi Fran,
This is a piece of art I created using Little Windows Brilliant Resin. It is called "Transformation" and was made with the debris from the Montecito mud slide in Montecito, Ca. In memory of the 23 lives that were lost that day.
I found a laminated USA wall map in the dirt, all muddy and torn up. I took it home, cleaned it up and cut out the butterflies. I knew I wanted to make them look like they are flying free and that's where your wonderful resin came into play.
I cut out each butterfly and then applied your Little Window resin per the directions to each Butterfly to give them dimension. After about 12 hours I was able to bend them and tape into position. Afterwards I glued them to clear plexiglass rods to give them the appearance of flying free. The metal base was also debris that I found.
Thanks for a wonderful product, that was not only easy to use but created the perfect finish to each Butterfly!
I highly recommend your products and will be using them in future art projects!
Here's a close-up of the found-metal base.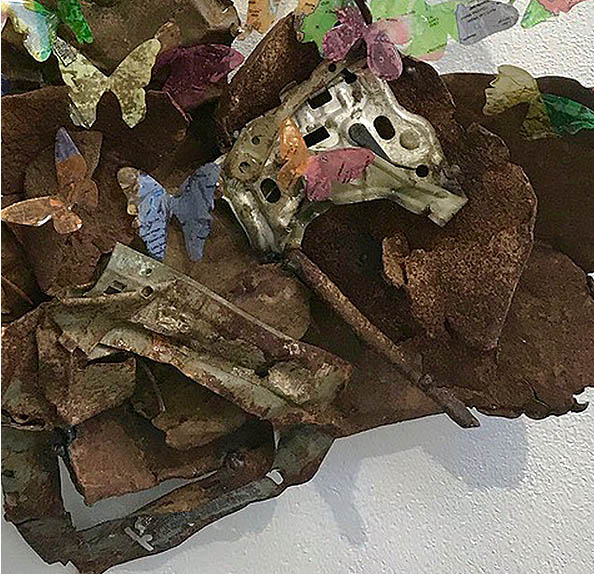 These beautiful creations by Jessica Yelverton are so dreamy!























Dazzling magnets and barrettes by Liz Wells in Australia: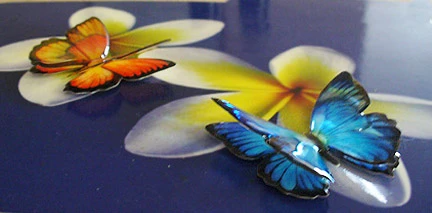 See the new 3D Butterflies using Dichro-ISH Films!