You'll also need
Bezels of any kind
Flowers, glitter, charms, or whatever you want to put in your bezels.
Any other jewelry findings you prefer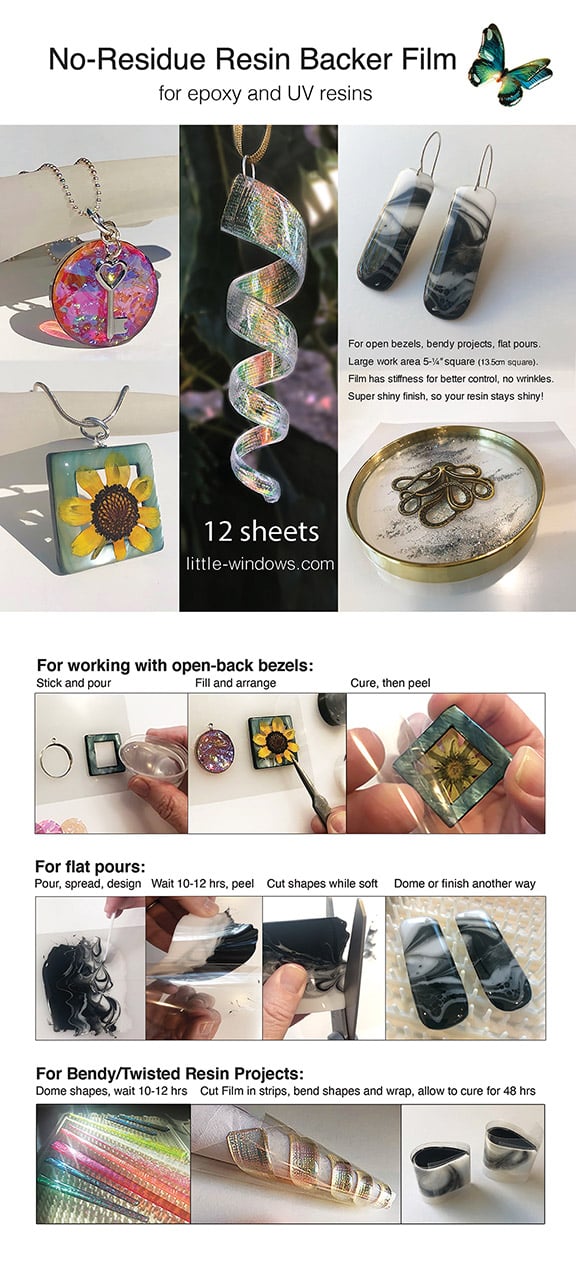 For this piece I filled a square bezel made from she'll with Brilliant Resin, laid the pressed dried flower down on top, then added a top layer of Brilliant Resin to dome the piece and seal the flower completely inside. When you're working with organic materials make absolutely sure they're completely dry. Any moisture will interact with your resin and the result will most likely be un-pretty.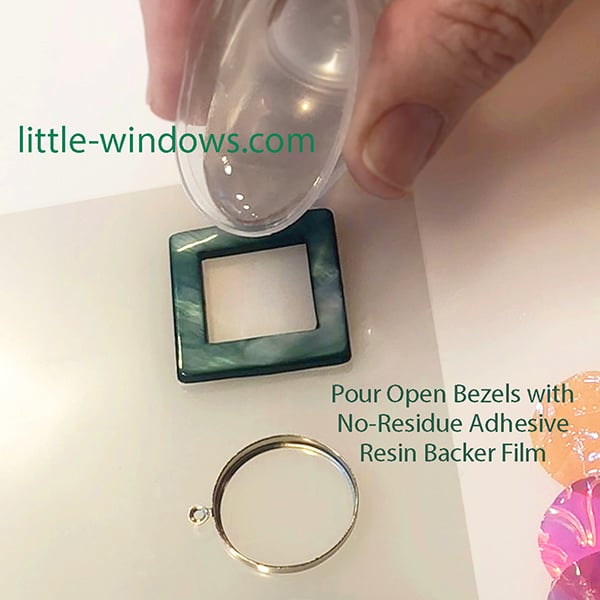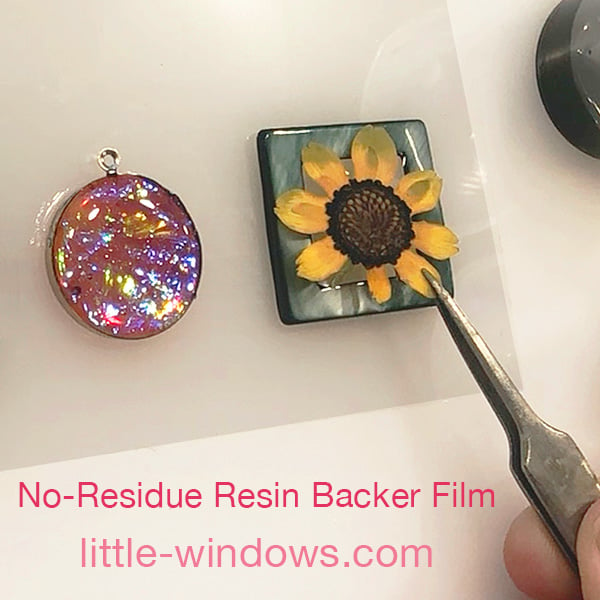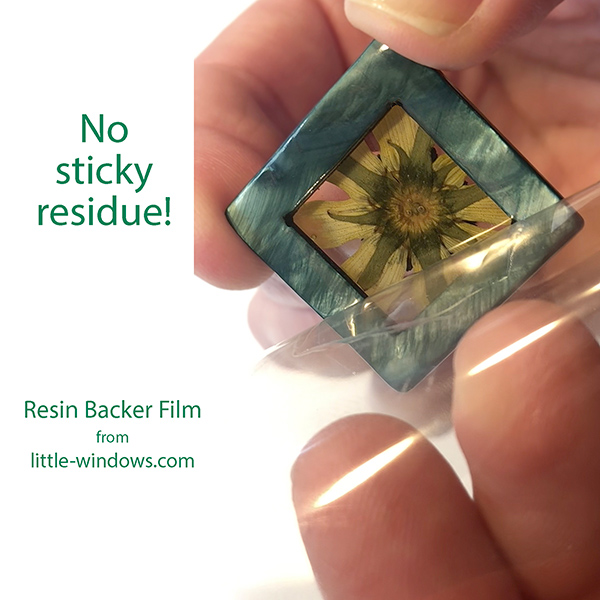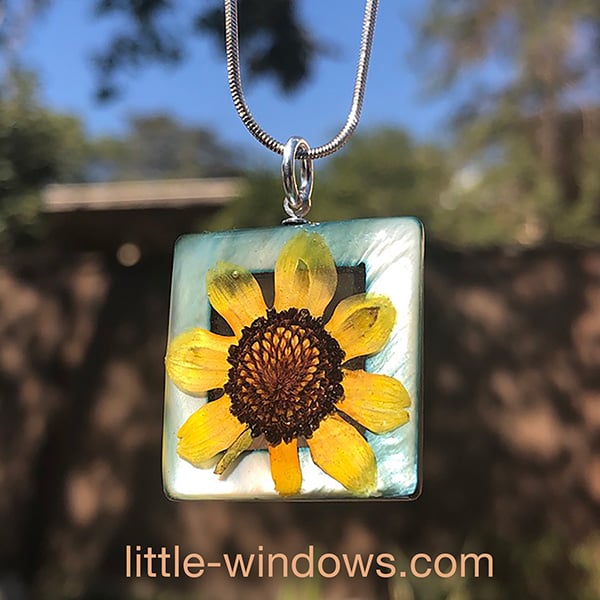 In this piece I poured a thin layer of Brilliant Resin into a simple metal rim bezel, inserted 3 layers of embossed Dichro-ish Films, with a few drops of resin between each, then domed up the piece for a smooth finished top. The charm is loose and dangles in front of the pretty colored bezel.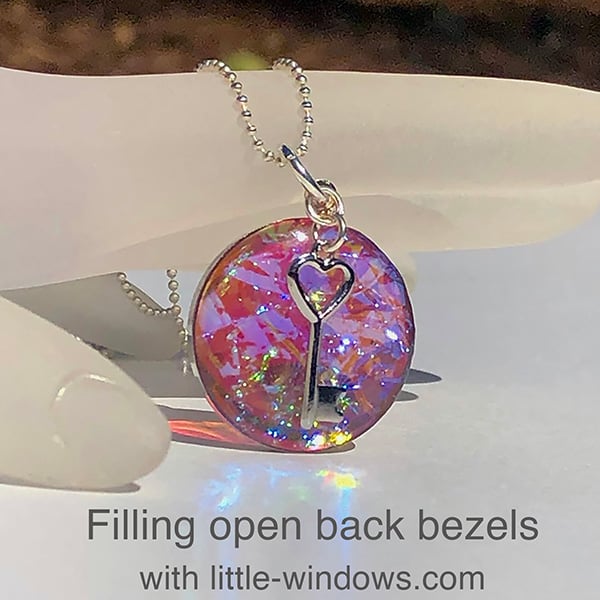 For this coaster I secured one of our metal Resin Rings for Coasters and Ornaments on a sheet of backer film, poured a layer of Brilliant Resin about 1/3 - 1/2 way up, allowed that to thicken for about 30 minutes, then added silver and opalescent glitter with my mixing wand, drawing it out from the center.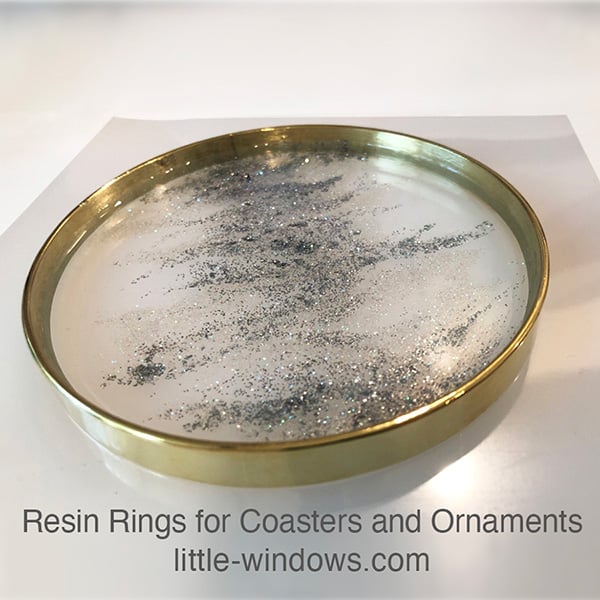 Once the first layer had cured, I poured another clear layer of Brilliant Resin, added the metal octopus piece, then filled the piece to the top with Brilliant Resin. This can be used for a decorative desk piece, as an ornament, or as a coaster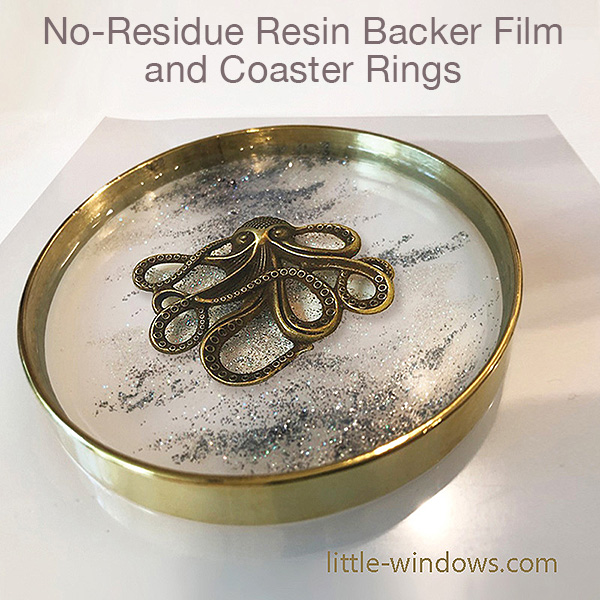 For more project ideas and a thorough tutorial, see this post.