You'll also need
Our Resin Rings Sets include Resin Backer Film and adhesive Cork Backings.
Charms, here are links to the ones I used:
Octopus here's another source
Seahorse (similar to mine)
And a small piece of aluminum foil.
Hello ocean lovers, get out your resin art supplies and get ready for some fun! I hope you enjoy this detailed tutorial on how to make glow in the dark ocean coasters and castings with your resin art supplies from little-windows.com. This video above not only covers working in Resin Rings to create amazing ocean wave coasters, and resin casting in silicone molds with turtles surfing the waves, it also includes some beautiful jewelry projects with mermaids and seahorses frolicking on top through the ripple effect.
This post focuses on the Resin Ring Glowing Ocean Waves Coaster home for an Octopus, and a layered cast piece, both pushing textures to new heights and using your resin art supplies in new ways. See the next post in our IDEAS+HOW-TO's project library for details and close-ups of the resin jewelry I created. All of these projects are created in layers, so they will take more time than the average pieces I teach you, as you'll need to allow time for set-up between layers. A little planning is needed for this to go smoothly, so don't rush, just have fun!
I used the resin jewelry supplies listed above, along with some isopropyl alcohol to create different types of ocean wave textures including Brilliant Resin, Alcohol Inks, and White Resin Colorant in a Resin Coaster Ring and a rectangle silicone mold to create ocean wave looks. You'll find the best Resin Jewelry Supplies and so many project tutorials here at little-windows.com, and if you need help along the way, just ask!
Here are some photos of the resin coaster and casting projects I made in this tutorial, I love the textures created by pouring in layers and manipulating the alcohol inks and White Resin Colorant in different ways to create mini oceans with these fun and versatile resin jewelry supplies. Every piece will be unique, each technique a new adventure in resin crafting!
Please let me know how yours turn out, photos are always welcome :)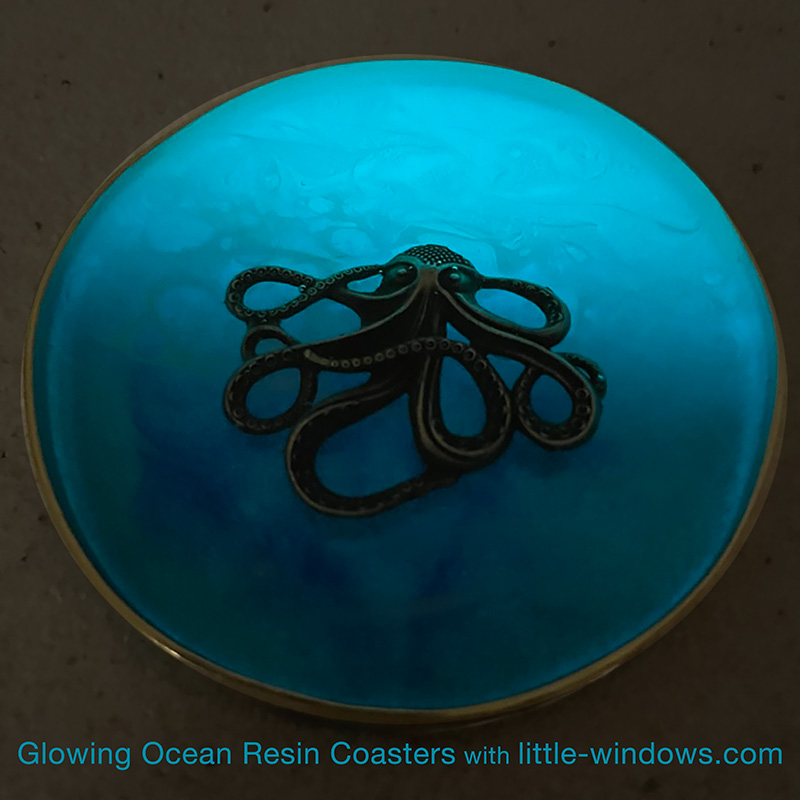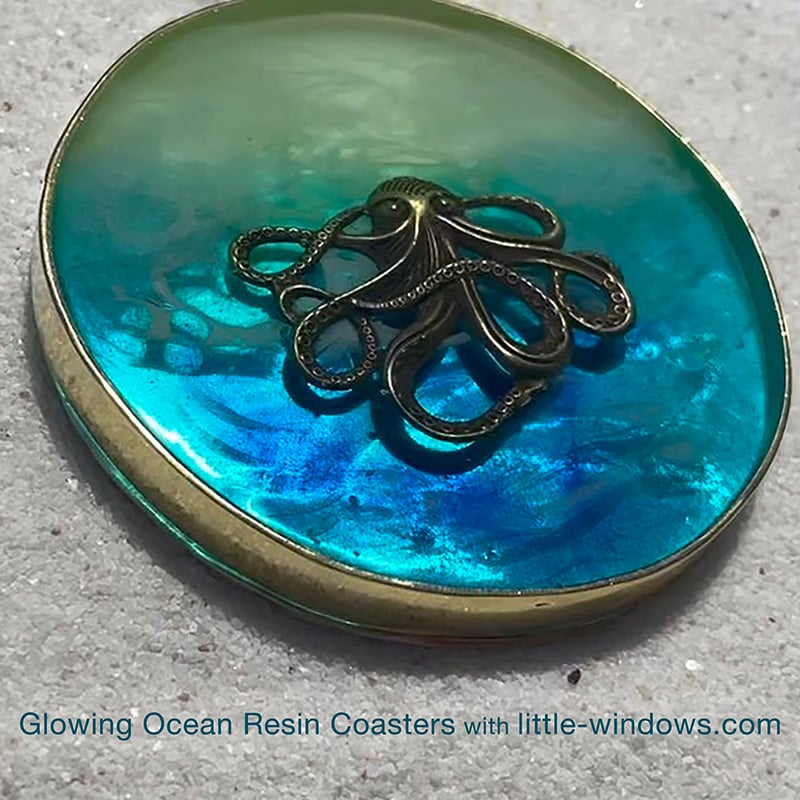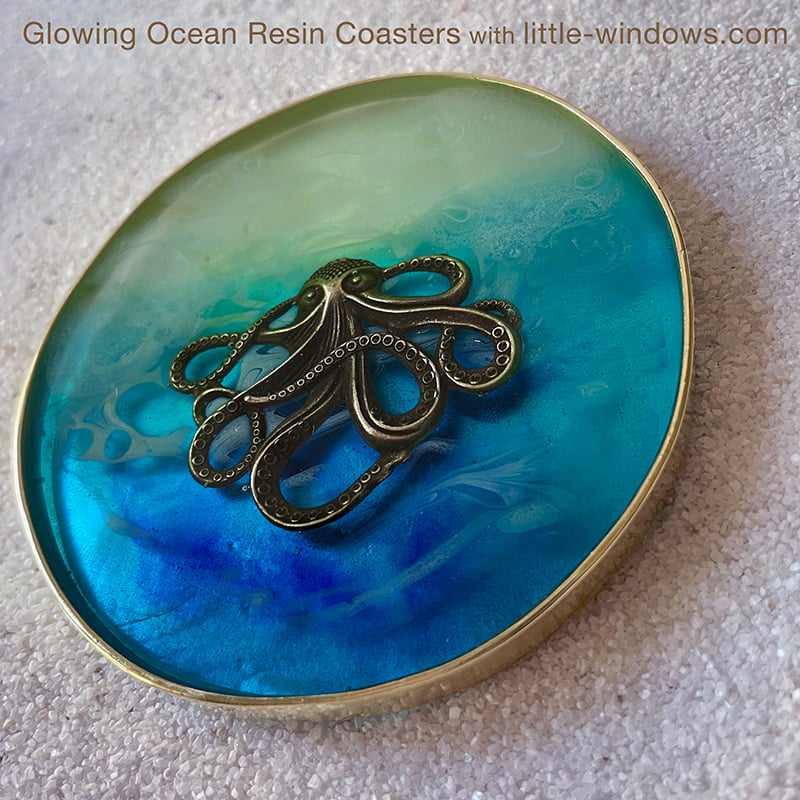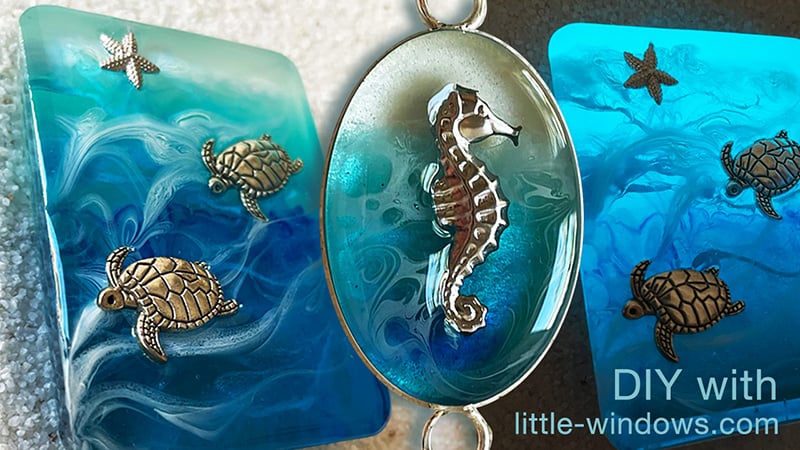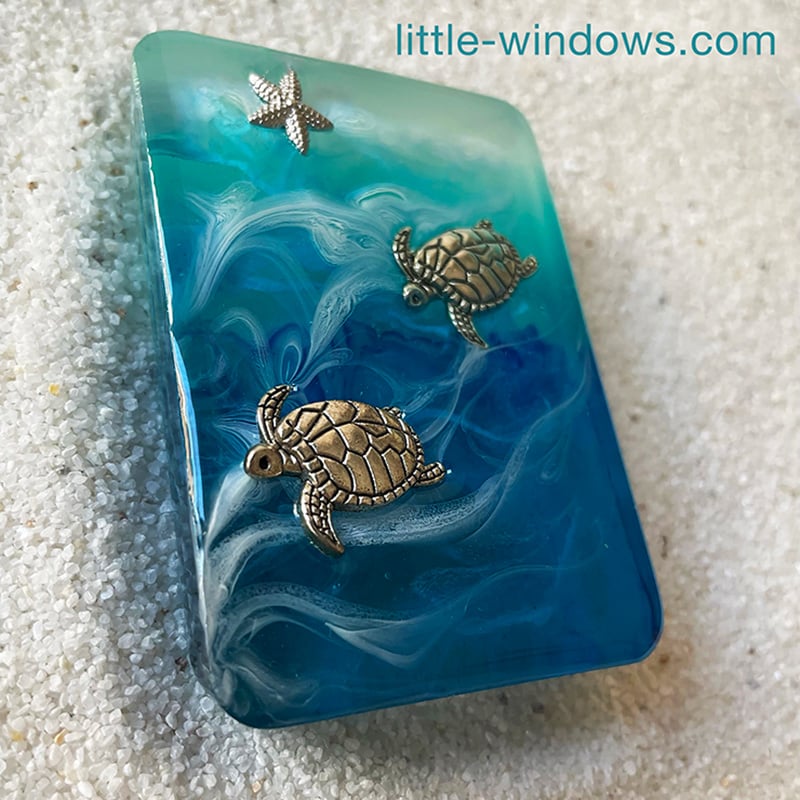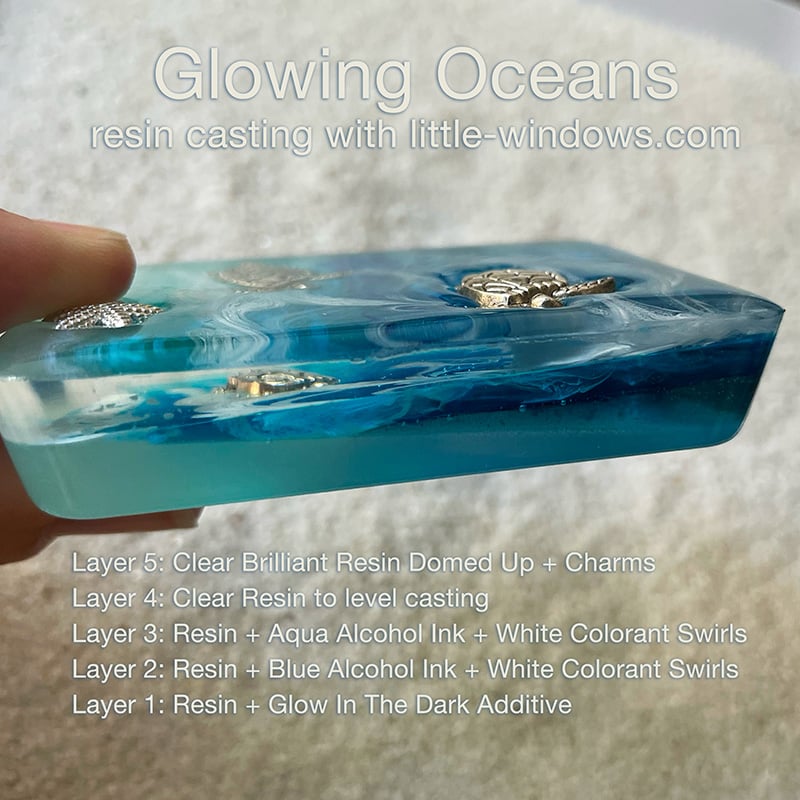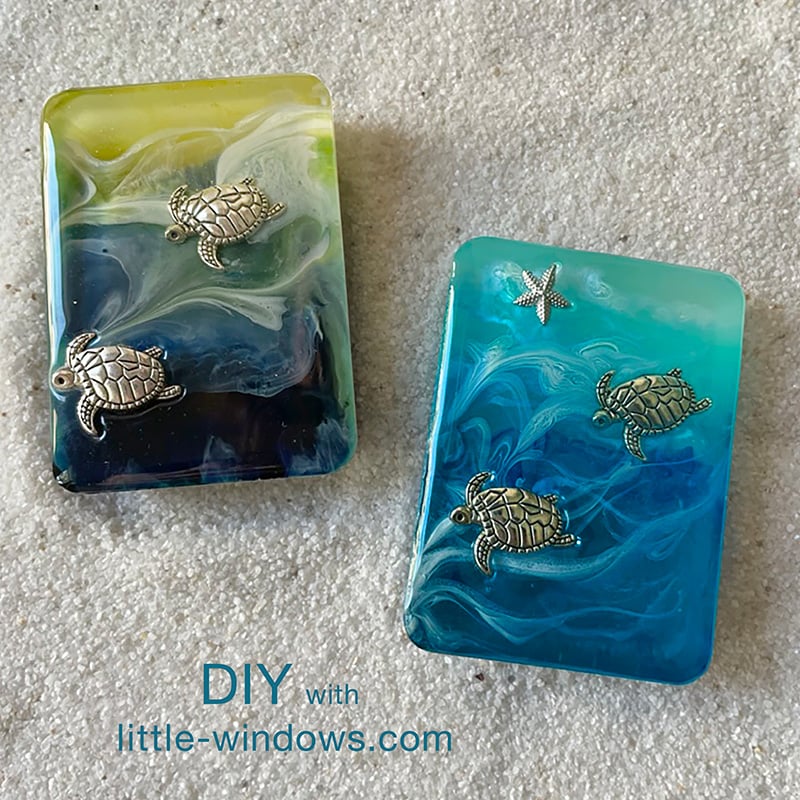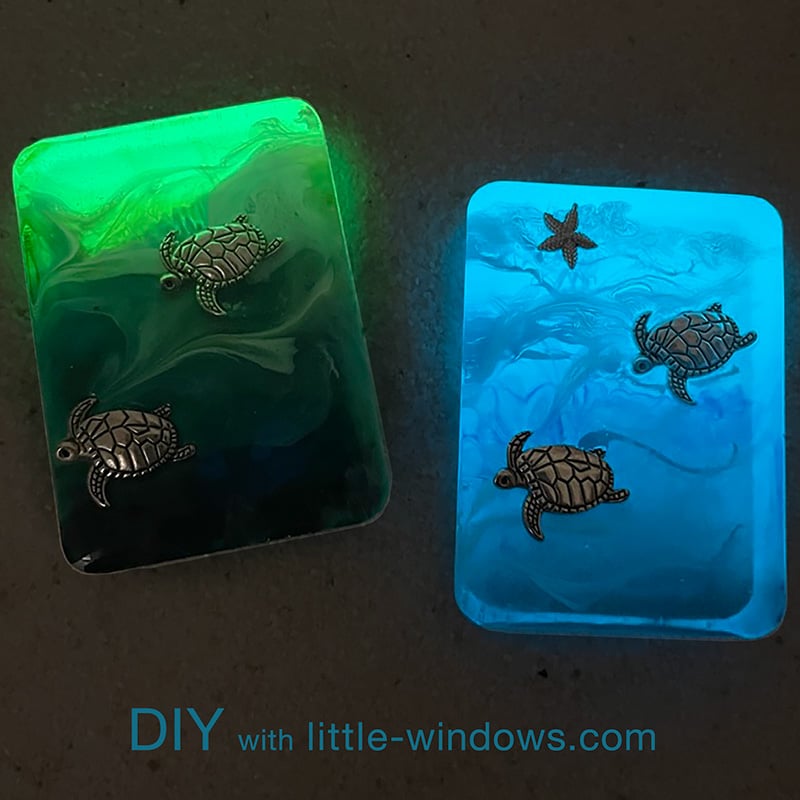 Here are some pics of the alternate version I made with Green Glow Additive and more intense alcohol ink application: