You'll also need
(As with the list above, this will depend on the project you want to make:)
- Digital images and an inkjet printer
- Fine glitter
- Jewelry Findings of your choice to finish your creations
- Sharp scissors
- Pliers, wire snippers
- Paper towels
- Piece of scrap wood to protect your surface while drilling
Create some resin treasures!
H
ere are a few ideas to get your brain spinning: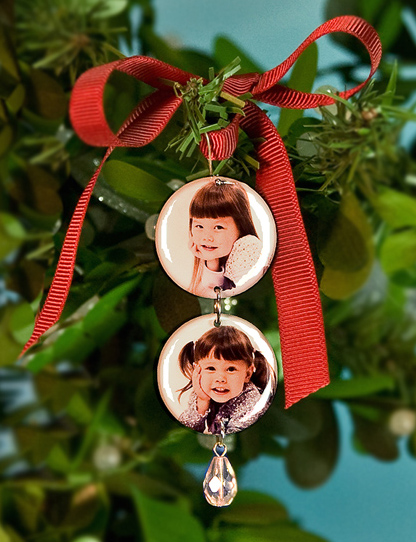 After doming our photos I drilled at the top and bottom of each domed piece, and added jump rings and a crystal drop. Tie a ribbon on and what a great gift this will be!
For this one we printed on our Special Photo Paper and added a little glitter, then domed it for a smooth shiny finish.
You can use vintage images too, just scan them into your computer so you can resize them and crop to fit.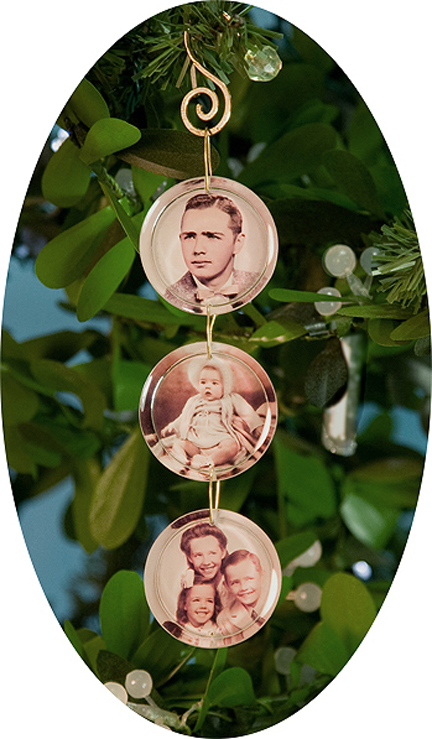 My favorite kind of photo keepsakes! Our tradition is to make these for the kids every year and enjoy looking back to see them growing up right there on the tree.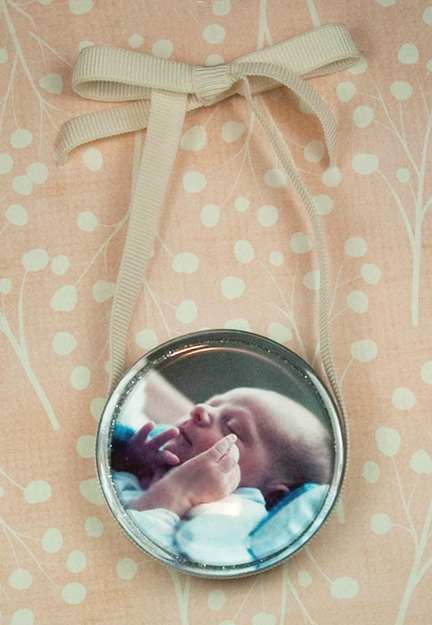 Welcome your new lovies to the world!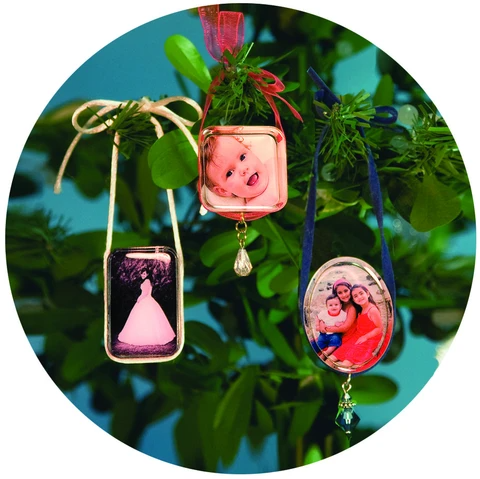 The name in this piece was made by bending soft sterling wire into letters. The chain is from an old necklace I recycled, so dig through your jewelry box and reinvent whatever you're not using.


Start with the Doming Technique, allow your resin to set up for about 1 hour, then gently push the bent wire name into the gooey resin, which will hold it in place and bond it nicely.
Click here to learn how to make Twisted Resin Ornaments and jewelry.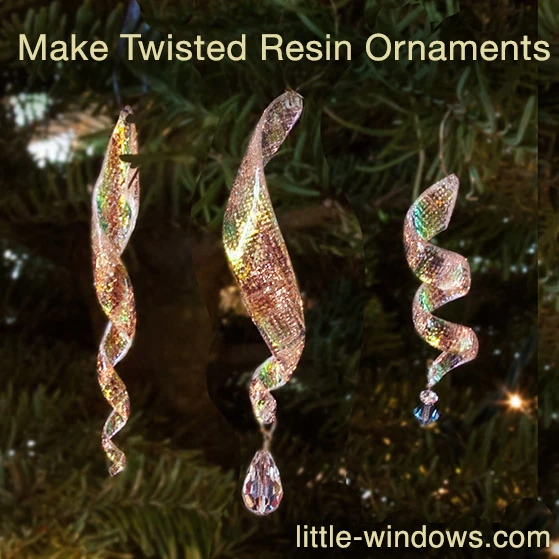 And here are just a few of the creative projects sent in by our
Amazing Makers:
First, look what Cheryl Nelson in TX made using Clear Photo Film cut using her die-cut machine, with a bit of glitter mixed into her Brilliant Resin. See more of Cheryl's work on Instagram Roux Bijoux Designs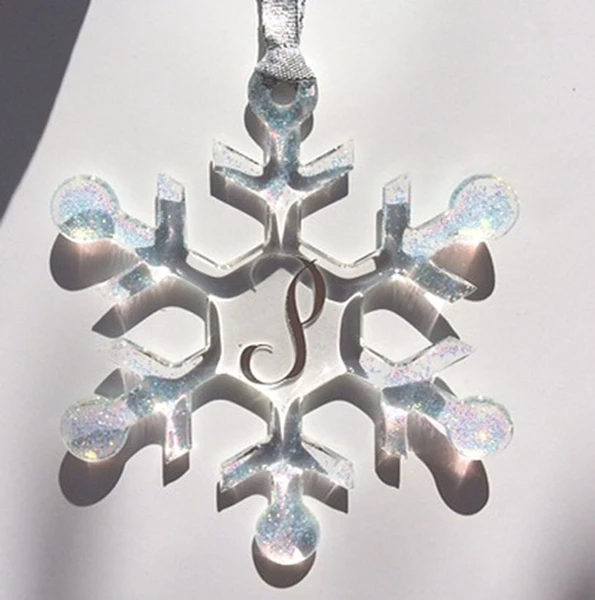 Here's another beauty made with Resin Color Film, monograms can be stickers, rub-on transfers, or hand-painted: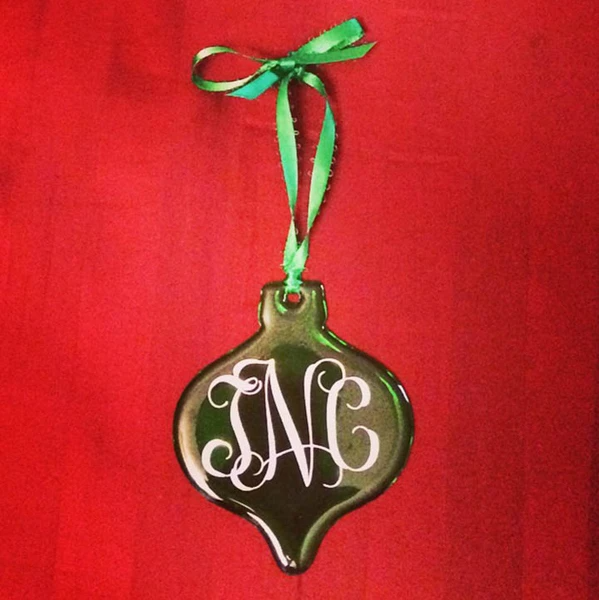 Check out these ideas shared by Stephanie White, and click here for a link to her ETSY shop: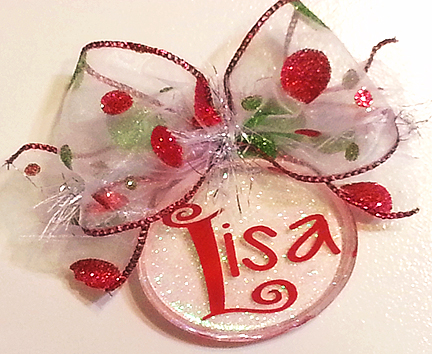 These are so cute! Great to see how different this looks from the same technique shown above (we used vintage photos).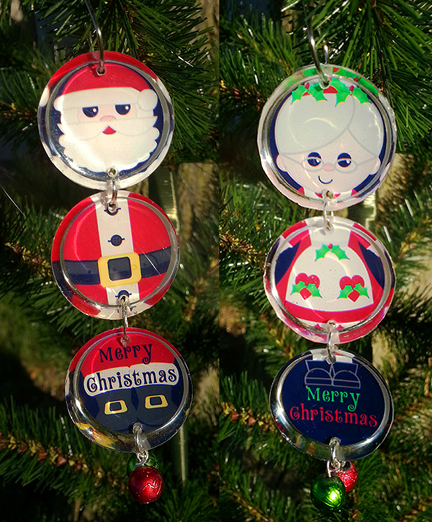 And for the fabulous pets in your life: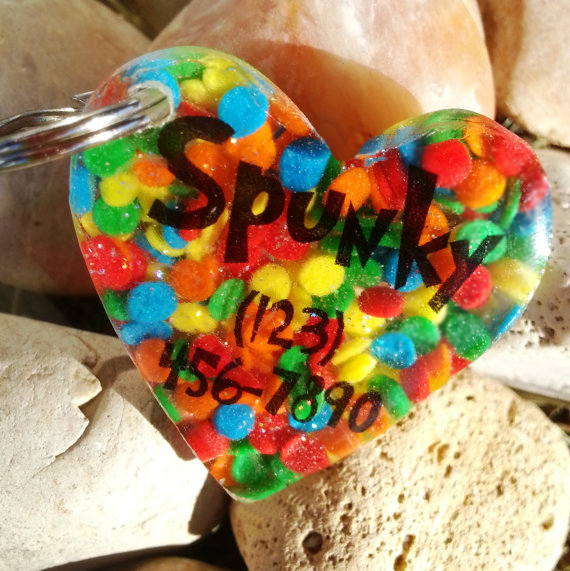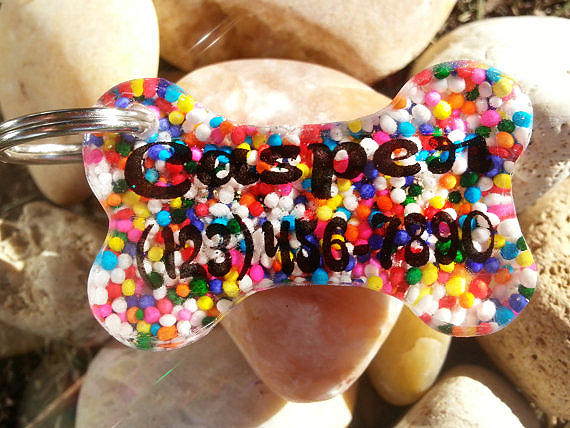 I love these linked Large and Small Cast pieces. Cutting photos into outlined shapes shows the glitter behind the image and showcases this sweetie!
Don't forget to send us photos of your creations :)