You'll also need
- Access to the Little Windows Photo Cropper, or MS Word, or Google Docs, or Photoshop
- Inkjet printer (if you don't have one we offer Pro Printing)
- Sharp scissors, a craft knife, straight-edge and cutting mat are helpful to cut strips evenly.
- Paper towels
Please save, share, and follow us:
To start, you'll need to print your photos onto one of our Special Photo Papers for Resin. You can crop and resize your photos using the online Photo Cropper at little-windows.com (1" square shape is free, one-time fee for other shapes).
You can also use Microsoft Word, Google Docs, or Photoshop to resize your photos, the tutorial above shows you how to do each of these options. You'll see our online Photo Cropper is by far the fastest and easiest option.
Here's an 8-1/2 x 11" sheet of photos cropped and ready to print:
Our online Photo Cropper can format to 4x6" and 8-1/2 x 11" papers, here's an example of a 4x6" sheet ready to print: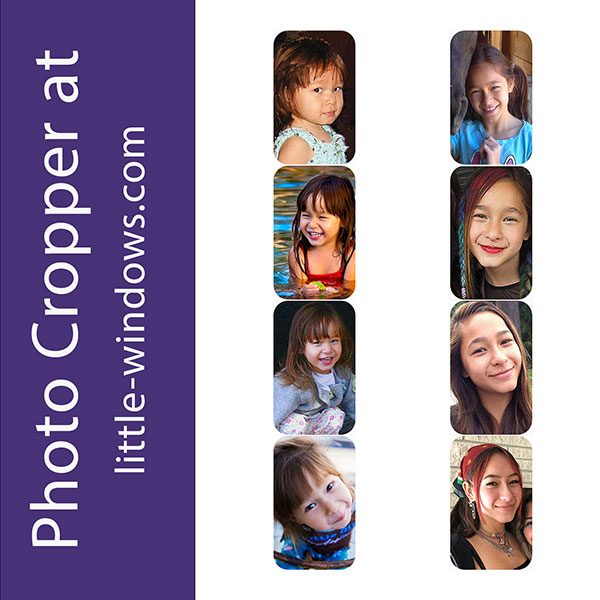 Each Double-Sided mold comes with clear dust covers, a thorough Maker's Guide, and wet-dry sandpaper to get rid of any sharp edges or bumps.
Next step will be to cut out your photos. These Double-Sided Molds come with a sizing guide you can use to make a strip that fits each mold.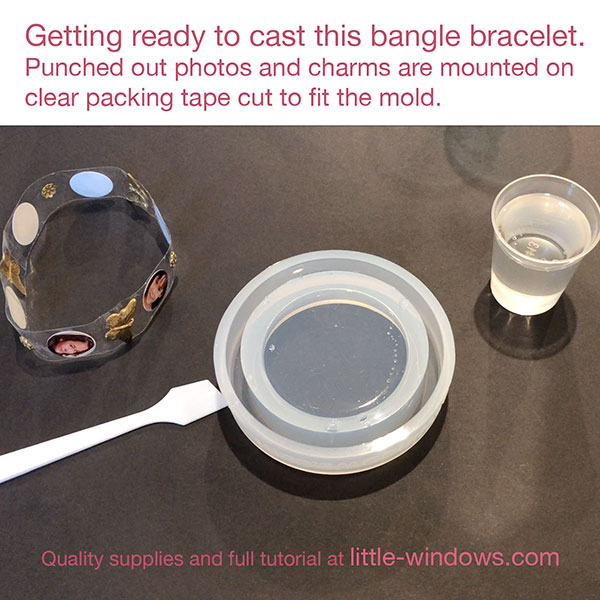 Here are some of the bangles I made in the video above.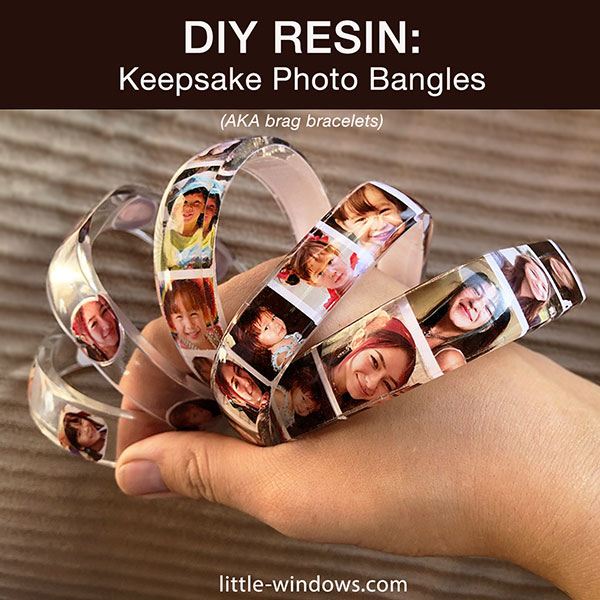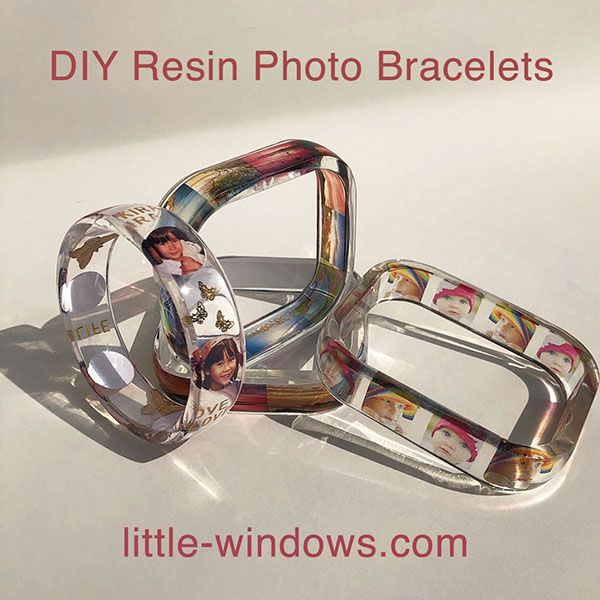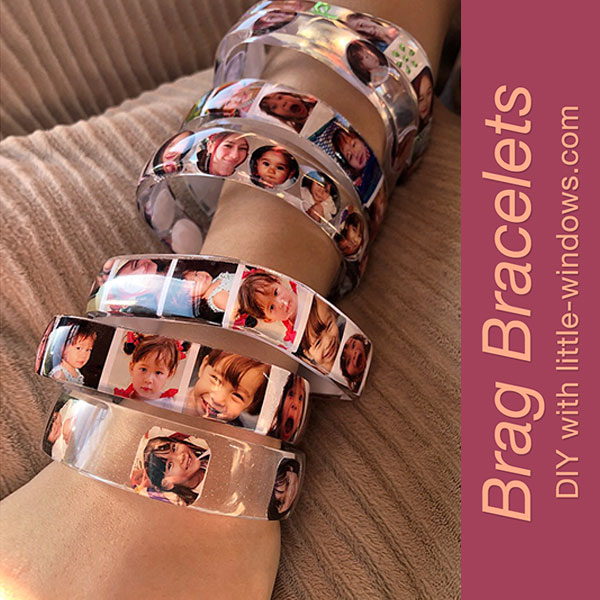 This is one of my favorites, my daughter steals it regularly!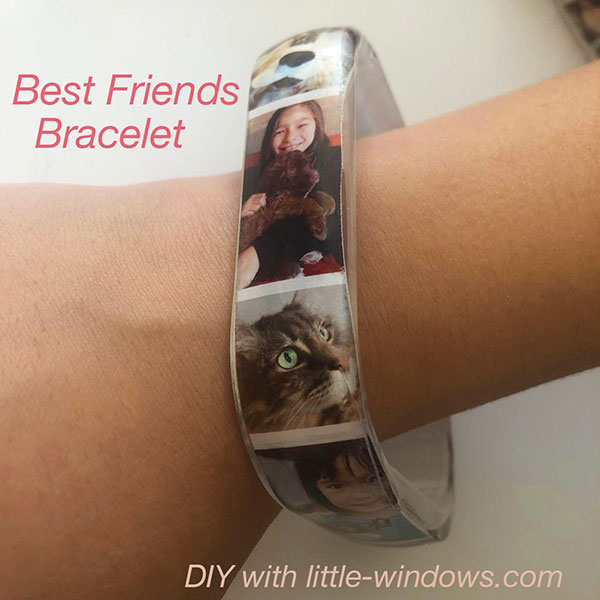 In these ones I composed photos of my daughter growing up, and I love it! These 2 demonstrate how your photos will look when you arrange them vertically vs. horizontally. I like them horizontal so I can see them more easily.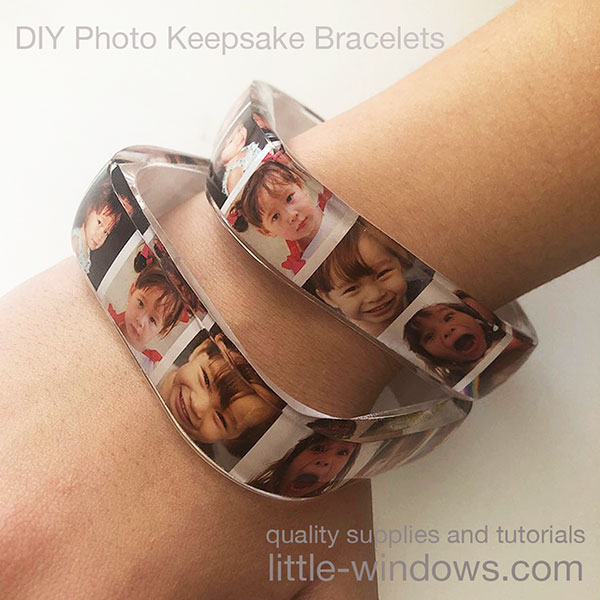 We offer 2 kinds of paper, one is bright white and double-sided, the other is super-high resolution Clear Photo Film.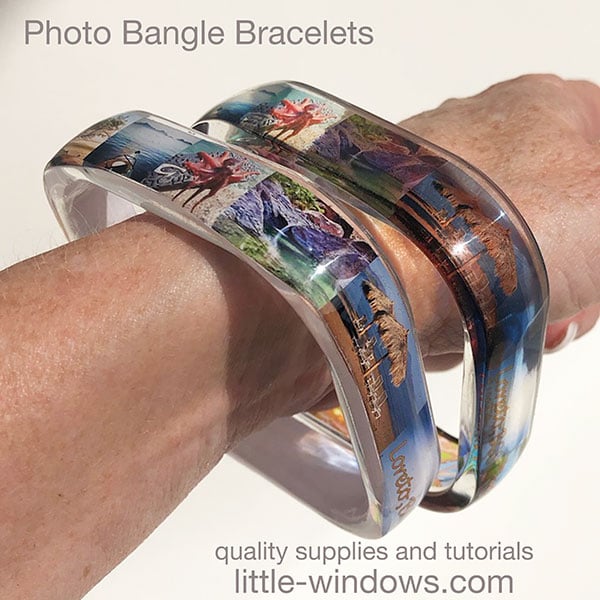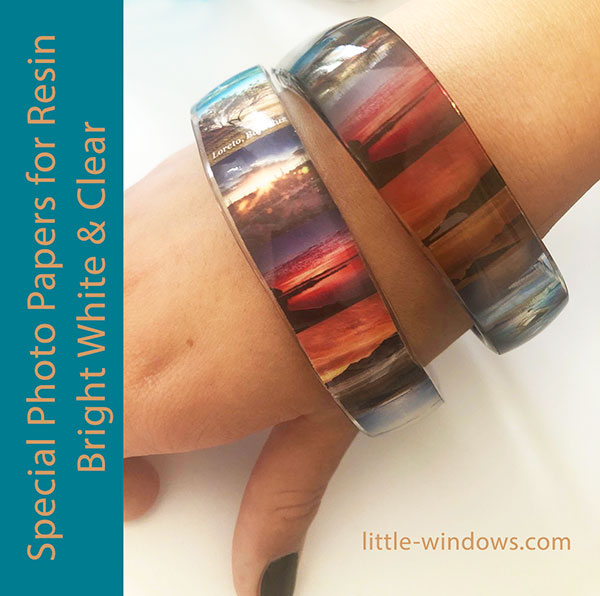 You can also try punching out your photos and arranging them on a strip of clear packing tape so they look like they're floating around the bangle.
You can also add a bit of fine glitter to your bangle, for an extra sparkle! This is especially cute with kid photos.