You'll also need
- Alcohol ink - I used Piñata Santa Fe Red, but you can use any reddish/deep pink color
- Super pearly powder, like PearlEx Pearly White
- Paper towels
Please save, share, and follow us:
Such a pretty look. These rely on the dirty pour technique, that means blending different colors in different cups, then pouring them into 1 cup without fully blending before you pour. The result is a flowing, mottled, stone-like effect which will vary based on 5 things:
The difference color-to-color, high contrast will create strong patterning.
How you combine the colors into the pour cup, if you pour thin, thick, or varied layers.
If you agitate/blend the colors in the pour cup before pouring into your mold.
How long you wait between mixing and pouring - the longer you wait the more distinct the colors will stay.
The way you pour into the mold. A smooth flowing pour will look very different than a thin stream pour.
This is all demonstrated in the video below.
In this image you can see the dirty pour happening. For Rose Quartz, I was going for a softer less contrasty look, so I mixed 4 cups with different colors, but I wanted texture and separation between the colors to mimic the crystal effect, so I layered them in the pour cup without too much blending.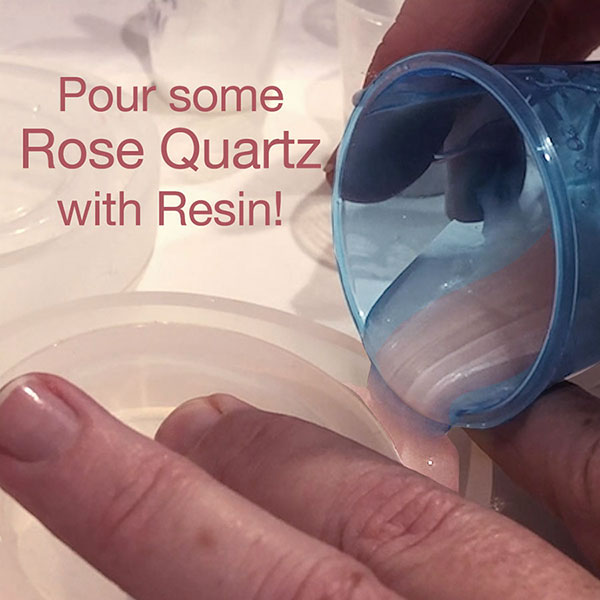 Try to pour level with the top of the mold. If your casting pops out with a dip in the top, you can dome up that edge on your doming tray with either clear or colored resin, for a smooth, professional finish.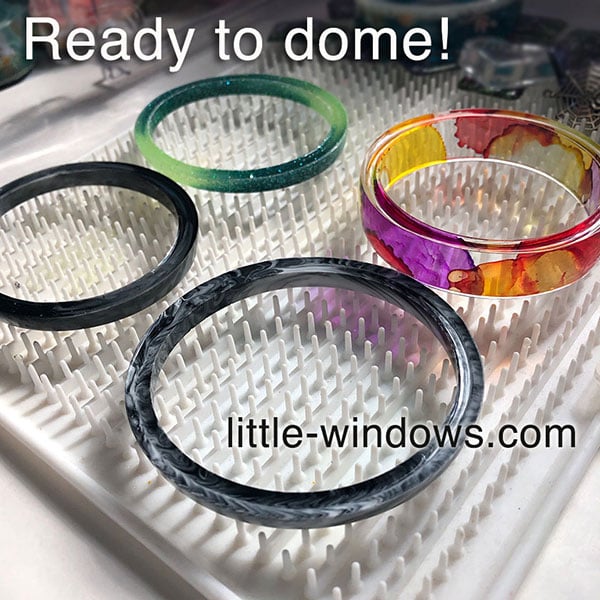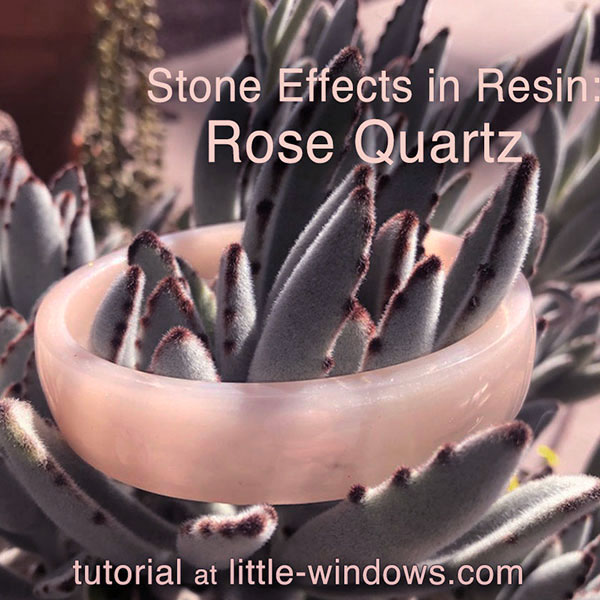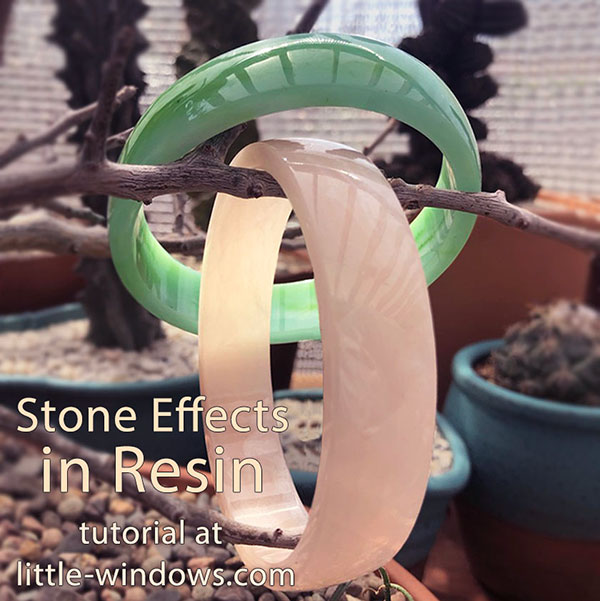 This is the complete tutorial for making a variety of Stone Effects using Brilliant Resin: