You can mimic the look of any type of natural stone with some experimenting and the right technique! Here are close-ups of some of the projects from this tutorial:
First, you can make any shade of marble, from white to black, each one's unique!
All of these were made in these super-shiny Double-Sided Molds. You can cast a large geometric shape in one side, and a bangle in the other side.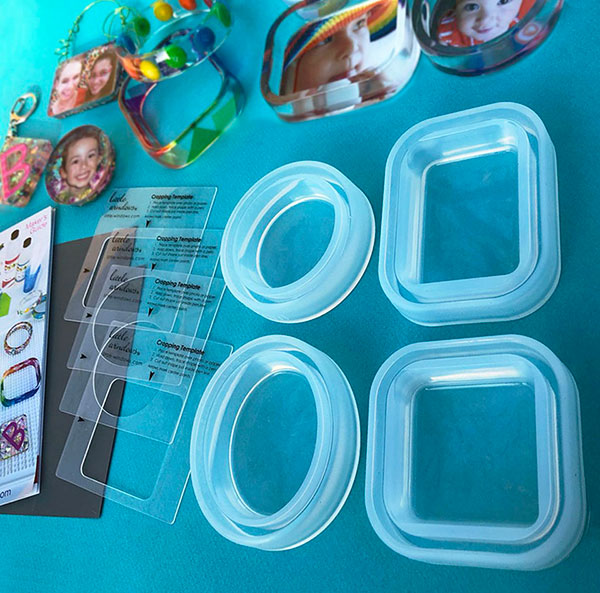 I like to open the bangle side a bit to make pouring easier.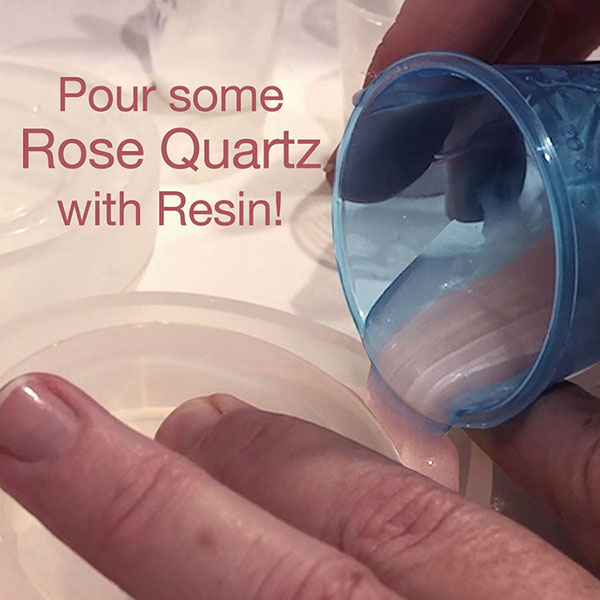 For a nice finish, you'll want to fill the bangle to the top edge.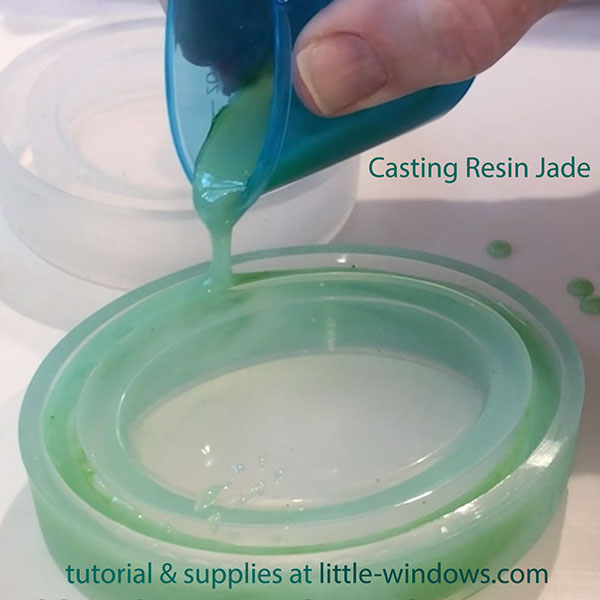 If you do a partial fill for a skinny bangle, or if your top edge isn't nice and smooth, you can dome up your castings on this Large Silicone Doming Tray.
Close ups with some of my 3-color dirty pour bangles. Each one of these will be different, and you can control the dominant color and designs by the way you pour.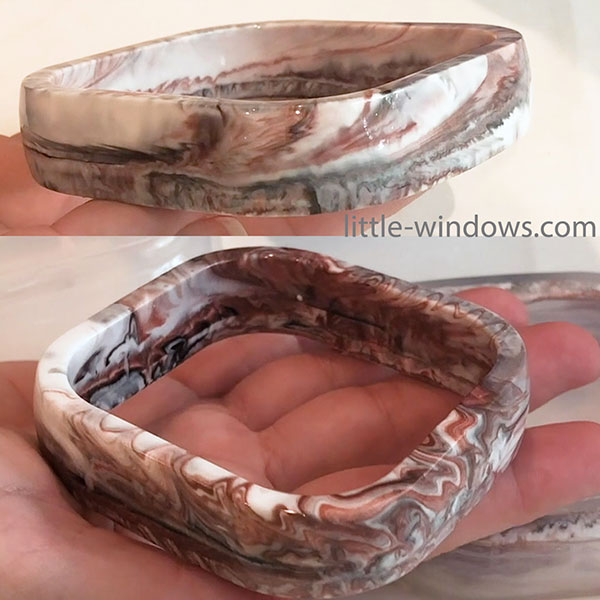 These next few bangles were made with leftovers from the projects above. I added some extra colorant to each.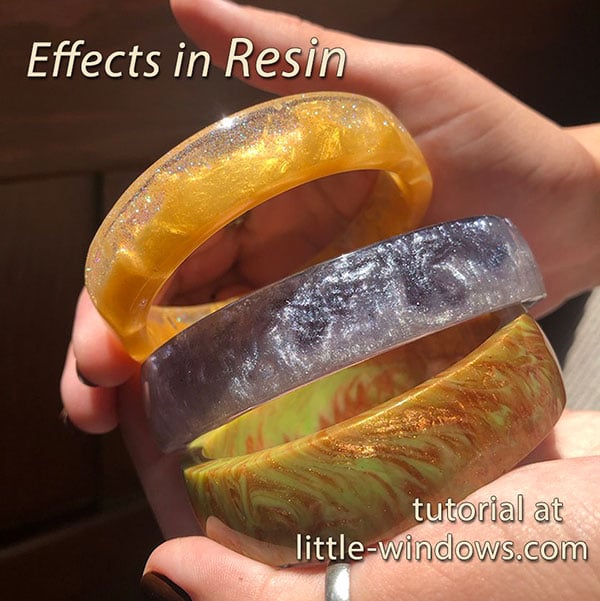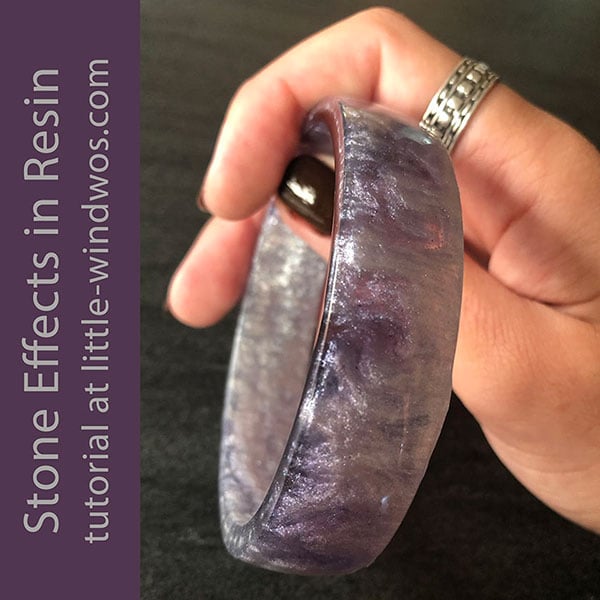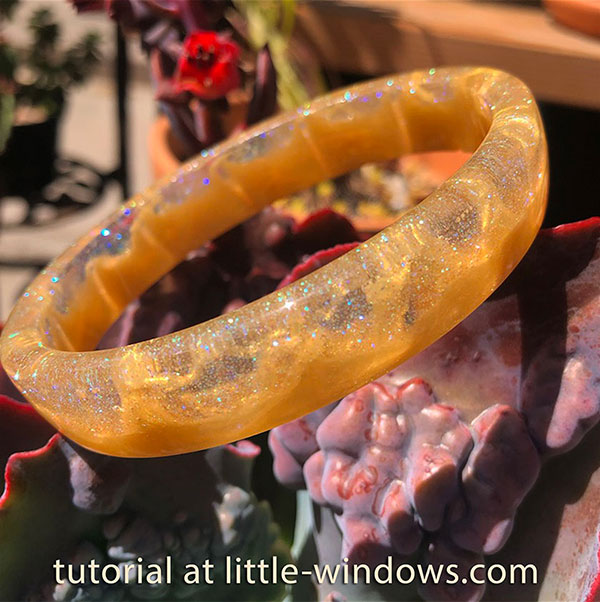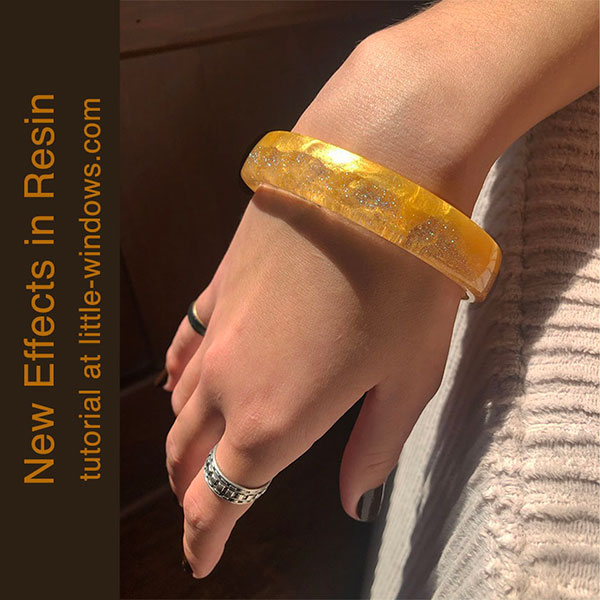 I made these turquoise cabochons without an idea for what do to with them, so I did some sketches to see what they could become.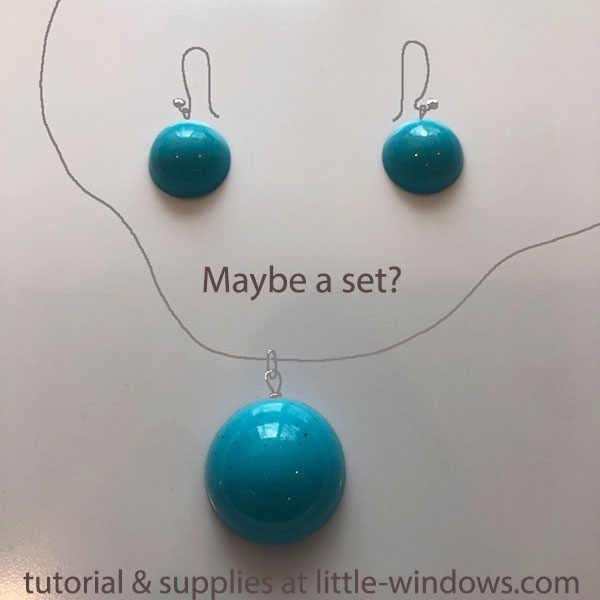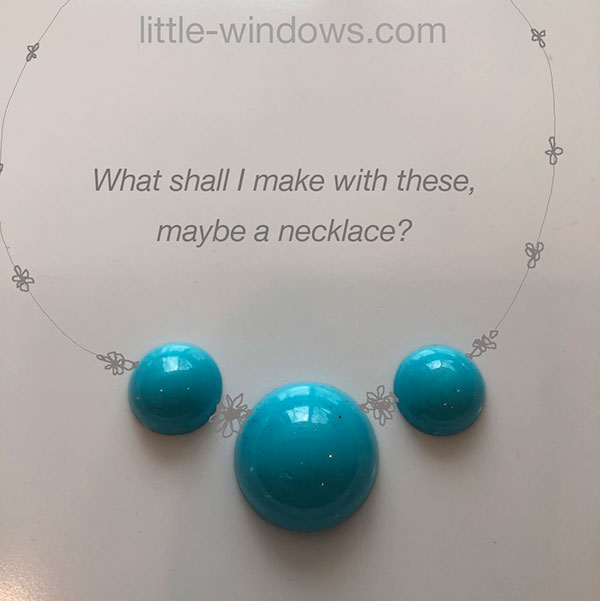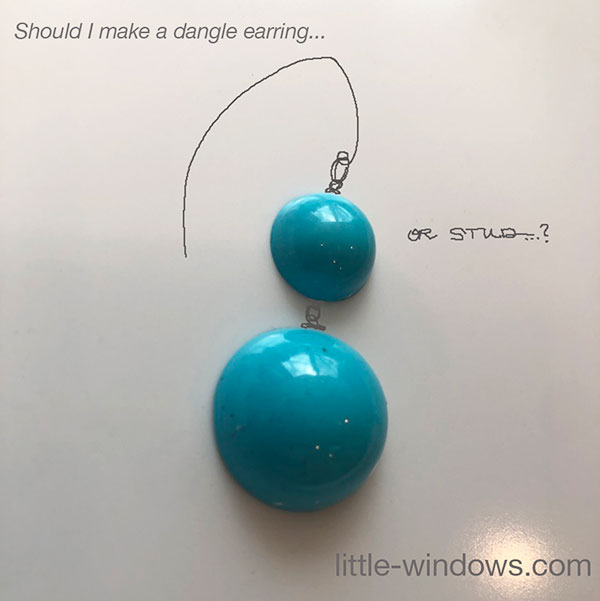 In the end I just made simple studs, I love them!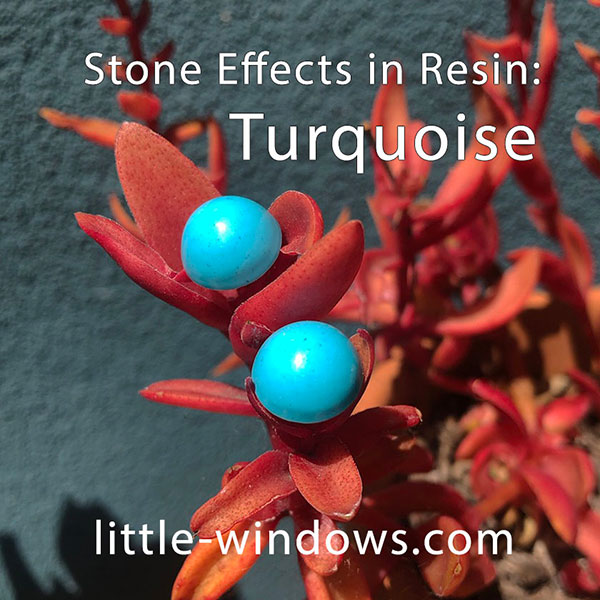 And what about these beauties, they look like Jasper or stained glass!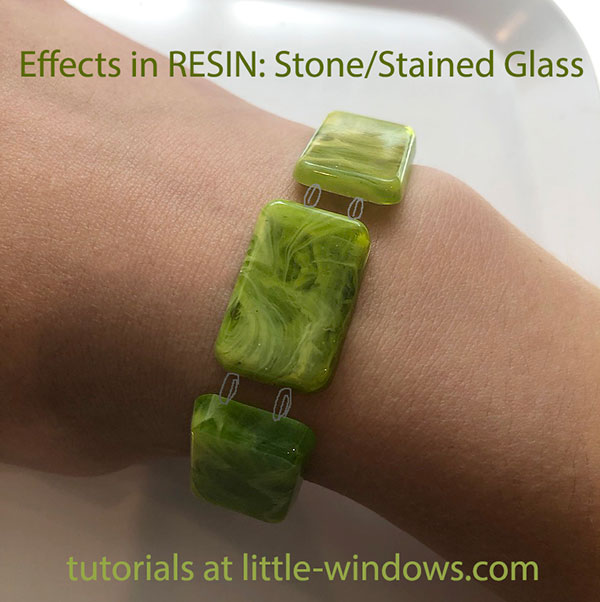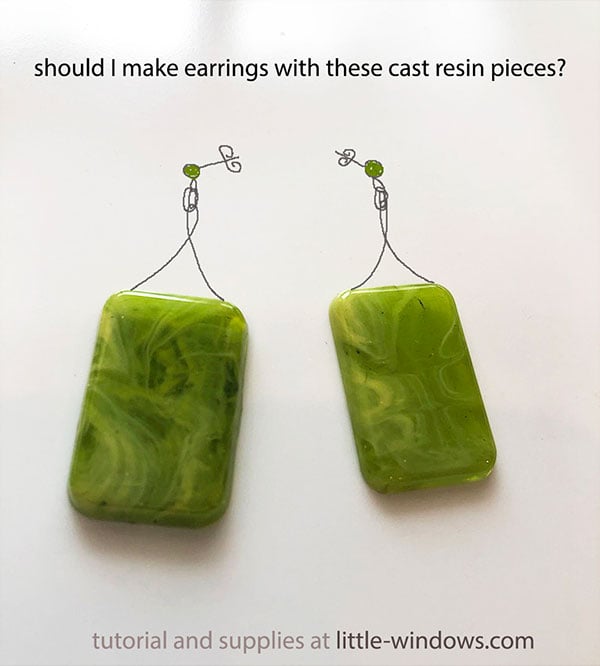 You can also create flat stone-look pieces, this technique is shown in the video at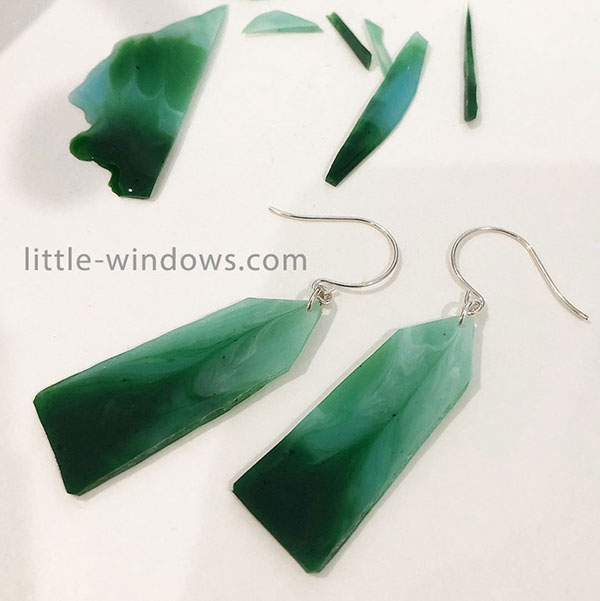 Let me know how yours turn out!