Resin Color Films give you a clean, easy, and inexpensive way to color your resin projects. They can be used in casting, doming, layering and in bezels to create great effects.
There are 19 gorgeous transparent colors with our Jewel and Pale Tints Color Film that won't bleed or run in resin, and you can layer these to make even more colors, or to increase the intensity in all or part of your project.
In this project I poured multiple thin layers, allowing the resin to thicken up between each one.
1. First thin layer of resin, let it set up for about an hour to thicken, then inserted the small peach flower shaped cut out in the center and the coral petals around that.
2. After about 2 hours, I poured another thin layer. Let that thicken for an hour and added in the pale purple petals, working out from the center.
3. I let that layer set up for 2 hours, then poured another thin layer. Let that thicken for about an hour, then added the pale peach petals near the edges of the mold. Then let that casting set up for 12 hours before removing from the mold.
4. If the top edge of casting is not even, trim it or sand it until it's smooth. Then "Dome Up" the casting, by pouring another layer of resin into the dip at the top, until it creates a nice domed effect. This gives your piece a smooth, professional look and feel. Allow that to set up for 2-3 hours, then insert a flat-back crystal in the center, pushing it down to create a ripple effect in the resin. This creates a super-strong bond and added dimension and reflective qualities on the surface. Make sure your crystal does not sink under your resin, otherwise it won't be able to reflect the light.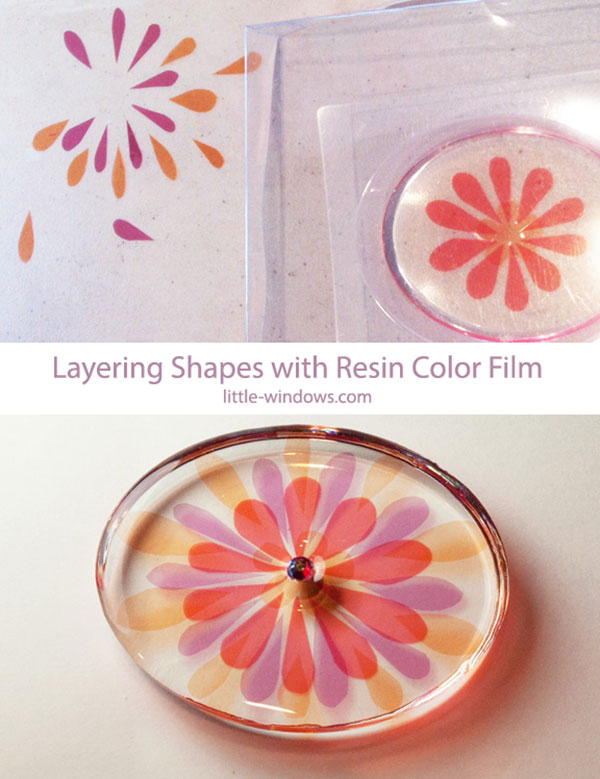 Here you can see the ripple effect, and how the crystal sticks up above the resin.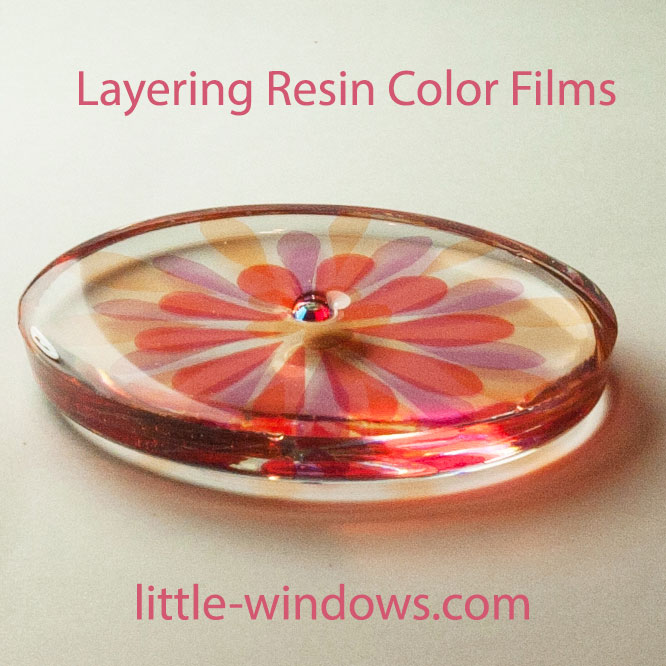 If you'd like to see how to make wire names for your pieces, watch our Personalizing Video Tutorial.