Dog, cat, reptile, or rodent, pets can be a great source of love. Convert your pet pictures into keepsakes like these magnet sets, which were made using the Casting Technique.
Step 1: Crop your photos using our online Photo Cropper, or resize using the guide below.
Step 2: Print on Special Photo Paper for Resin, that way you can put your photos right into resin without having to seal them
Step 3: Punch or cut out photos
Step 4: Mix Brilliant Resin following bottle directions. Fill molds 1/2 - 3/4 full, then slide in photo. Push to bottom of mold with mixing wand. Cover and let rest 10 minutes, then remove any stubborn bubbles with the mixing wand that comes with every set of Brilliant Resin. Repeat if necessary, then allow to set up for at least 12 hours before demolding, to prevent fingerprinting.
Step 5: Demold, trim tops if needed, and glue magnets to the backs using Zap-A-Gap Superglue or a few drops of resin if you've got any handy.
If they're meant to be a gift, pack them in a decorative tin.
What a great gift!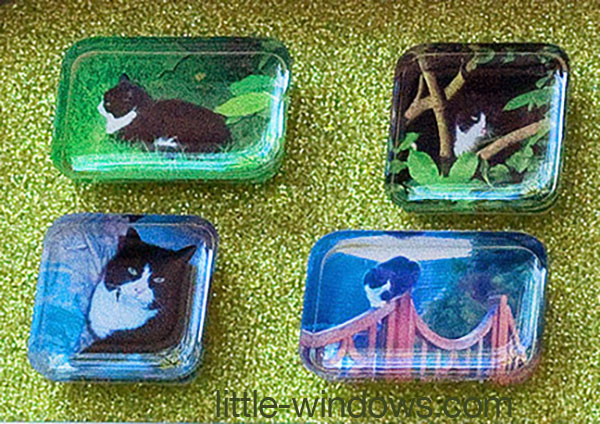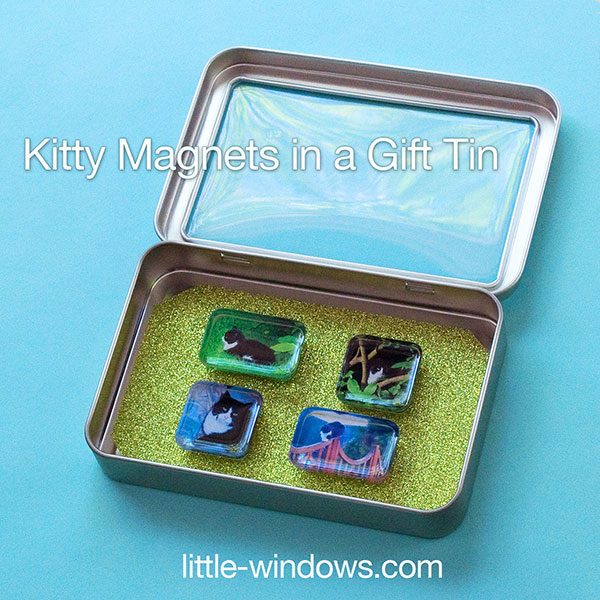 Here are the 2 sizes of super-strong magnets we offer: