You'll also need
- Stickers of your choice
- Alcohol inks of your choice. Here are some I use and like.
- A pin, craft knife, or other sharp pointy thing to peel the sticker off without damaging the ink
- Paper towels
Please save, share, and follow us:
You'll want to use stickers that are vinyl/plastic base with good adhesive. Otherwise the ink can seep under the sticker and your results won't be as sharp. You can see in these examples, the stickers I used for the NO project had better adhesion than the Z sticker.
Step 1: Cast clear resin shapes
Step 2: Apply stickers
Step 3: Apply alcohol inks around the sticker, you can drip the ink or apply with a brush or Tiny Pointy Swab
Step 4: Allow to dry completely, then carefully remove the stickers. You can use alcohol on a Tiny Pointy Swab to clean up the edges if needed.
Step 5: Dome Up your pieces with Brilliant Resin to seal in your inks, and turn them into jewelry, keychains, ornaments, whatever you want!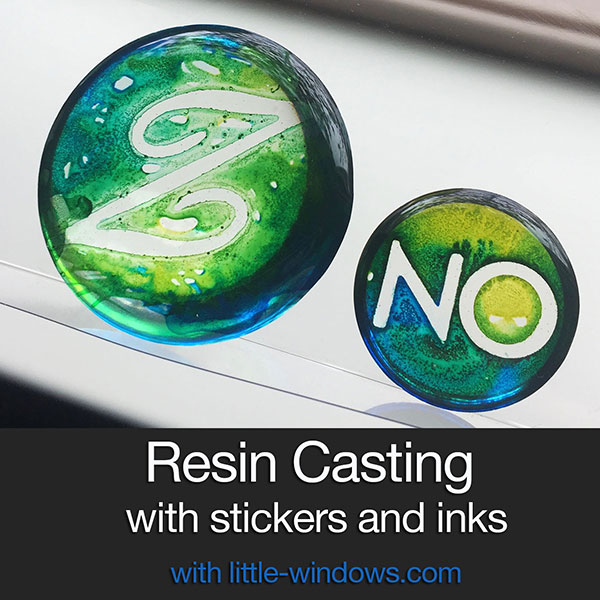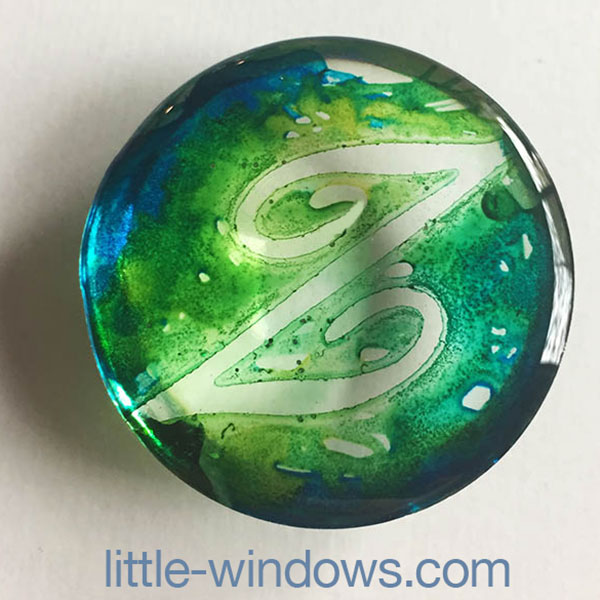 You don't have to use only clear pieces, here's one I made on a piece I cast in white resin (Brilliant Resin + White Resin Colorant). I then outlined the letter O with silver marker.