Can you believe these beautiful, durable pieces
were made from painted paper?!
The video tutorial above features our Paper Punches, metallic acrylic paints, and the Silicone Doming Tray. I'm using Special Photo Paper for Resin even though I'm not printing photos, because it's waterproof and won't warp with the acrylic paints like most papers do.
Here are some button projects, just look how Brilliant Resin over the paints makes them glow.
On these ones I drew some swirlies and dots in gold paint/nail polish.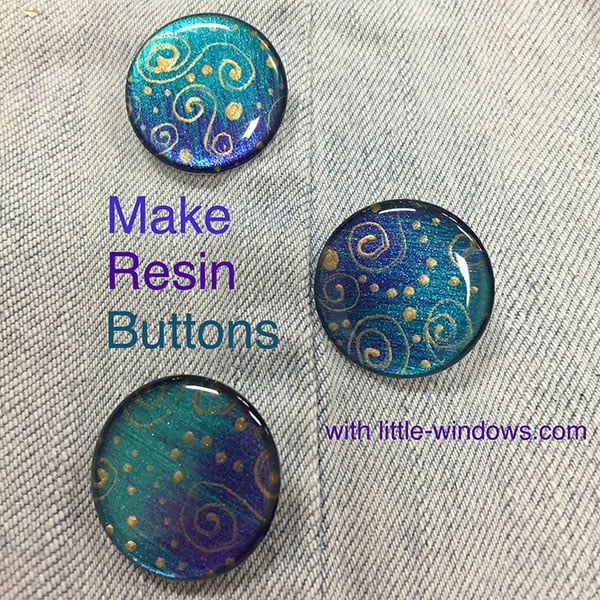 These next ones required 3 resin stages. First I punched out Medium Square shapes, then punched small square shapes out of the middle of each. I then domed the fronts of the larger pieces and the backs of the smaller pieces, inserting the button shanks in the back of the small ones.
I let that set up, then flipped them over and domed the fronts of the small shapes and let that set up. Then, I domed the backs of the large shapes, waited about 1-1/2 - 2 hours, then pushed the smaller punched shapes into the setting resin, using the button shank as a handle.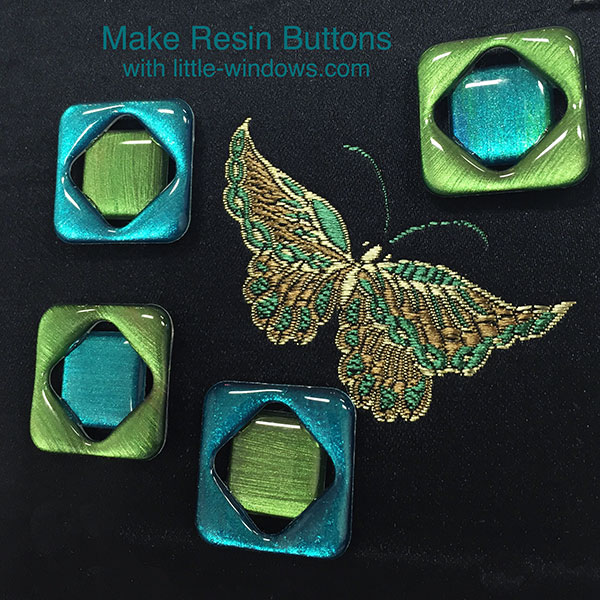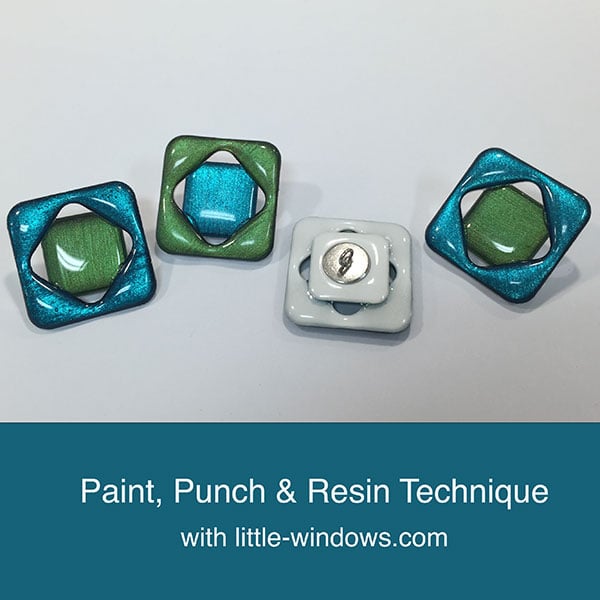 These ones the paper was painted teal metallic, then added gold dots. I attached the button back to the paper with a drop of ZapAGap Super Glue, then domed the backs and allowed to set up for at least 12 hours.
Then I flipped over and domed the fronts. I waited about 1-1/2-2 hours then pressed the charms in the center of each. The resin should be firming up so it pushes out from the charm making a ripple effect that catches the light, and forms a secure bond with the charm. You can test this by touching the center with a pin to see if it flattens easily or retains a shape. If the resin flows back around your charm and flattens out, you didn't wait long enough before inserting your charm.